Asia Pacific Dentist Student Association – Balinese Culture Team Building
APDSA (Asia Pacific Dentist Student Association) is a student group from the favorite university in Asia Pacific taking dentist program. This group has the regular conference events held in each country. In year 2013, Indonesia University has a chance to host them and become a committee to conduct the annual conference in Bali. There were several agendas be assigned to fulfill the meeting program including one day outdoor activity. This activity to propose to motivate them to struggle and understanding about teamwork.
Therefore, Bali Group Organizer has the opportunity to serve our exclusive team building program. We combine the games with spectacular traditional Balinese Kecak Dance. The event was held on 21 August 2013 and followed by 371 students. This event was successful and exciting. This student group is one of our valuable customers with success event services. And also,  it become our group references 2013 for your consideration to use our services.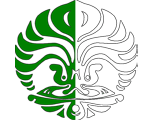 21 August 2013
Asia Pacific Dentist Student Association Group Photos Balinese Culture Team Building
Group Departure from Hotel
Before joining Balinese Culture lesson team building, all participant depart from hotel that located at Sanur Bali area. Furthermore, this trip take 30 minutes from hotel to first destination. Taman Ayun Temple is the first place to visit where they play some games. This temple is located on northern part Badung regency.
Arrival at Taman Ayun Temple
After arrive at Taman Ayun Temple, all participant join Ice breaking session before exploring Balinese Culture Team Building. This ice breaking to warm them up and give the spirit.
Balinese Culture Lessons
On this session all participant must learning 3 session of balinese culture lesson, there dance of Kecak, Sound of Kecak and wearing Balinese Costume.
Final Performance
At the end of game, all participant that divided by group has to performance Kecak dance by them group to all judges and other participant. The winner of final performance decided by judges.
You Can Discover Other Group References in 2013
Another Services
Bali event organizer Services and Products
Student Trip and CSR program