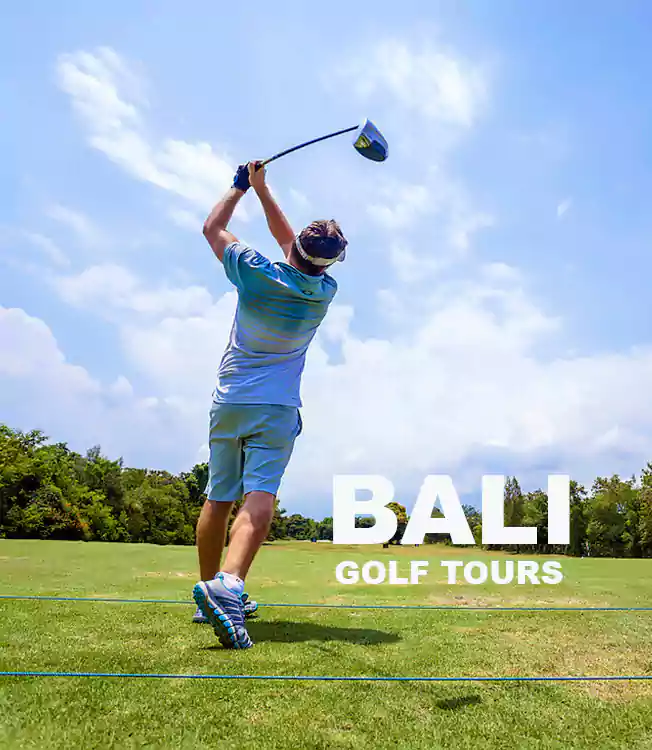 Bali Group Organizer specializes in Bali Group Golf Tours that will fulfil your golfing desires. Our outstanding services cover every area of your golfing vacation. With a passion for golf, we've designed Group Golf Tours in Bali that provide unforgettable experiences. Immerse yourself in breathtaking courses and breathtaking scenery while we handle every detail.
Our Bali Golf Tours offer the ideal balance of leisure and excitement, creating a memorable experience for your party. With Bali Group Organizer, you may discover the best fairways, enjoy magnificent views, and make unforgettable memories.
Meticulously Planned Bali Group Golf Tours
Bali Group Golf Tours provides meticulously planned itineraries, smooth arrangements, and personalized experiences. Our dedication to perfection ensures that your Bali Group Golf vacation is unforgettable.
Our trips cater to all ability levels, whether you're a seasoned golfer or a newbie enthusiast. Immerse yourself in Bali's unique culture while participating in your favourite sport. Your golfing fantasies might become a reality with the help of Bali Group Organizer. Join us for Golf Tours in Bali that promise unforgettable moments, camaraderie, and an unrivalled golfing experience.
We cordially invite you to join us on one of our unique Group Golf Tours in Bali. You will play on the top golf courses in the world, which redefine luxury and play. Our professionally planned Bali Group Golf Tours take you to prominent courses known for breathtaking views and challenging greens. Immerse yourself in the seduction of golfing greatness.
Indulge in Bali Golf Tours that provide exceptional experiences. Tee off in stunning scenery, coupled with world-class amenities. Join us on your Group Golf trip to make great memories.