Welcome to the Bali Land Cruiser Treasure Hunt, a fantastic team-building activity. Bali Group Organizer is happy to present the Bali Land Cruise Treasure Hunt. This thrilling adventure combines the excitement of a land cruise with the difficulty of a treasure hunt. We have over 25 years of expertise in arranging events and delivering this service. This excursion is ideal for parties who enjoy experiencing Bali's natural beauty. Similarly, we present game challenges at each station along the route.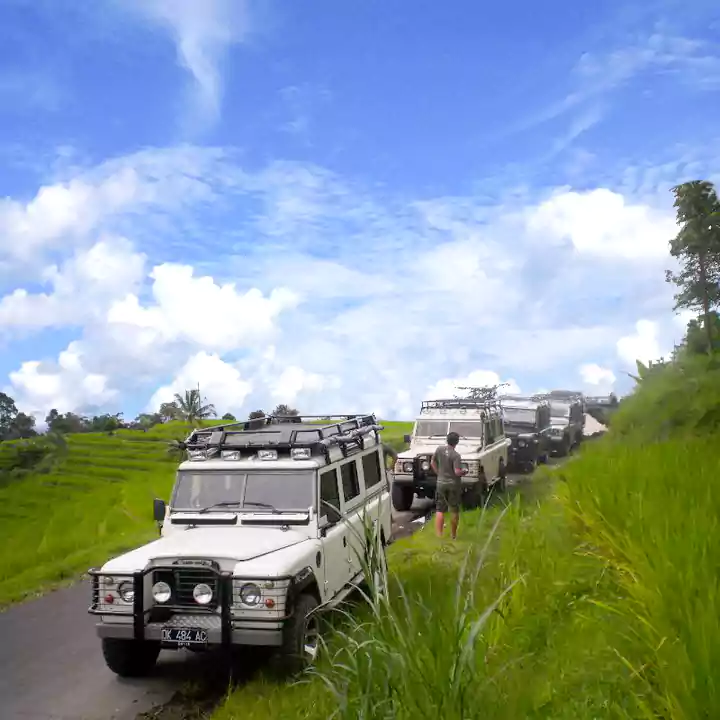 Thrilling Bali Land Cruiser Treasure Hunt
Bali Land Cruiser Treasure Hunt Game is a great outdoor game for groups looking for a unique team-building experience while seeing Bali's natural beauty. It is an excellent idea for group members to participate in the treasure hunt along the route. This activity also allows group members to enjoy a spectacular adventure while riding a four-wheel land cruiser.
Furthermore, our creative teams have created exclusive games to help make a strong and stable team and improve the working environment. It also includes quickness, communication ability, teamwork, and focus on company/organization goals. Join up on this exciting activity and let the Bali Group Organizer carefully prepare it for your group. We can customize the experience to your group's exact themes and objectives.
Our vast experience and creativity make us the preferred choice for organizing exceptional team-building events in Bali. Clients trust us to provide unique activities that align seamlessly with their Bali itineraries.
The Adventure Unveiled
Bali Land Cruise Treasure Hunt promises:
Land Cruise Exploration: Prepare for a captivating land cruise through Bali's scenic landscapes, including lush rice terraces, rural villages, and tropical forests. Enjoy the comfort and thrill of off-road exploration.
Treasure Hunt Challenge: Each participant is tasked with discovering hidden treasures along the cruise route. This engaging challenge encourages teamwork, problem-solving, and strategy.
Team Bonding: Forge stronger bonds within your team as you work together to decipher clues, overcome obstacles, and complete the treasure hunt. This activity is perfect for corporate teams, friends, and groups seeking to enhance their unity.
What to Expect on the Bali Land Cruiser Treasure Hunt?
Adventure and Fun: Enjoy an action-packed adventure filled with excitement, laughter, and unforgettable moments.
Team Achievement: Experience the satisfaction of completing the treasure hunt as a team, creating lasting memories.
Connection with Nature: Immerse yourself in Bali's natural beauty as you cruise through picturesque landscapes, enhancing your appreciation for the island's unique charm.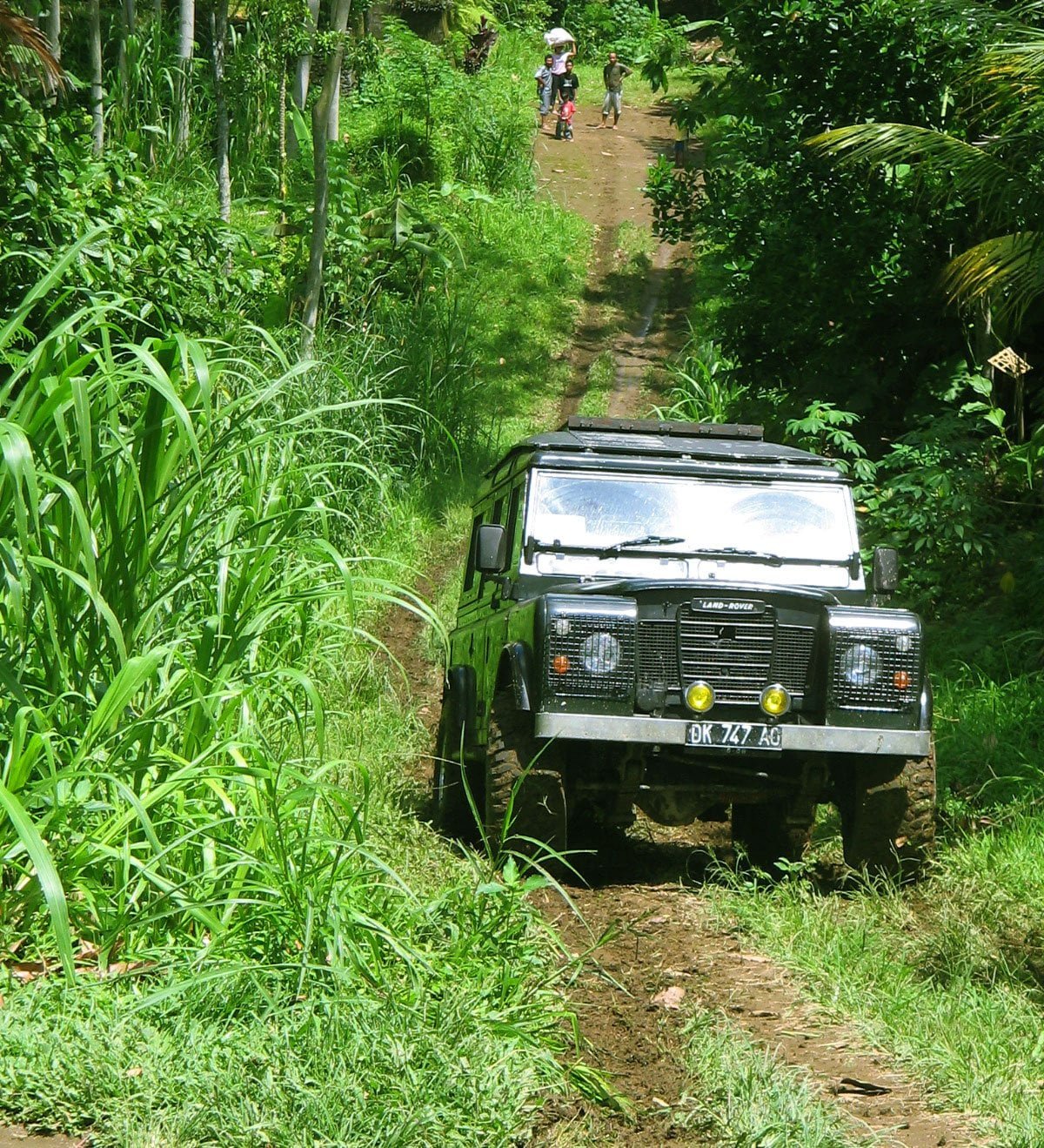 Get a QUOTE
Please get in touch with our team to get a quote for your event in Bali. Our team will be in touch with you soon.
Total number of participants: 25 people (minimum)

Total of games: 6 - 7 games

Duration of games: 8 - 9 hours

Venue: Various

Time: Full-day
Safety and Health Considerations
Safety is paramount during our Bali Land Cruiser Treasure Hunt:
Safety Measures: We prioritize your safety by providing well-maintained vehicles, expert guides, and safety briefings to ensure a secure and enjoyable ride.
Health Precautions: While this adventure suits various fitness levels, participants should consider their health and physical condition before joining the journey.
What to Bring: To make the most of the experience, we recommend wearing comfortable clothing, sunscreen, closed-toe shoes, and an adventurous spirit.
Phase – 1: GROUPING

Group Assembling
Ice Breaking with 2 – 3 games
Grouping and leader appointing, including yell–yell

Phase - 2: TREASURE HUNT GAMES

Post 1 ( Exclusive games)
Post 2 ( Exclusive games)
Post 3 ( Exclusive games)

BREAK TIME

Phase – 3: TREASURE HUNT

Post 4 ( Exclusive games)
Post 5 ( Exclusive games)
Post 6 ( Exclusive games)

Phase – 4: CLOSING GAMES
Phase – 5: EVALUATION

Evaluation session and announce the winner

LUNCH TIME

Back to hotel