Bali Incentive Group Meeting Adventure is one of the most favourite Incentive Group Programs are creatively created to accommodate the company or organization travel objective that can be made based on tailor-made. Bali Group Organizer is you one reputable event management in Bali provides incentive group program that is combined with adventure activities to give participants more challenges and fun in between the serious of meetings. It is a perfect combination package between business and adventures travelling to refresh the brain of participants against usual duties.
Choice of Bali Incentive Group Meeting Adventures
Bali Group Organizer is your one-stop event organizer proud to design your incentive group program combining between meetings and adventure activities. We select the best and favourite adventure activities that will give your group participants many challenges experiences and fun. We also offer opportunities for you to share your ideas when design the incentive group programs that are all to meet the group objective and themes. The following recommended adventure activities in Bali for groups travellers with international standard services and facilities.
Best Choice Adventure Activities for Incentive Group
White Water Adventures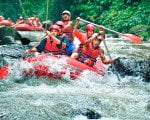 It is the most favourite water adventures in Bali to explore the beautiful river with 3 level rapids and MORE…
Bali Cycling Adventures
Paddling your bike passing through the beautiful natures, rice field and Balinese village with fresh atmosphere, MORE…
Elephant Ride Adventures
Having fun by riding the biggest animal in the world to explore the beautiful pure natures of elephant park and MORE…
ATV Ride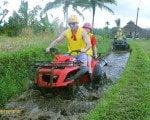 Get your ready with great challenges of real adventures to explore the pure natures, rice paddy, moody land, and MORE…
Horse Riding
Getting walk and run of horse riding adventure through the beautiful black sandy beach within 2 hours and MORE…
Land Cruise
Enjoy your adventure to the pure natures of Bali using 4 wheel drive vehicle with great experiences and MORE…
Sea Cruise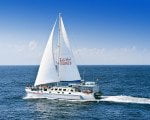 Starting with fun and relaxation on a luxury yacht with fantastic cruise activities to explore Lembongan Island, MORE…
Water Sport
Having fun with Marine Water Sport at Tanjung Benoa Beach to get fully wet and fantastic experiences all day, MORE…
Sea Walker
Discovering the beautiful underwater life by walking together using fresh flow air supply and having fun, MORE…
Another Services
Bali event organizer Services and Products
Student Trip and CSR program