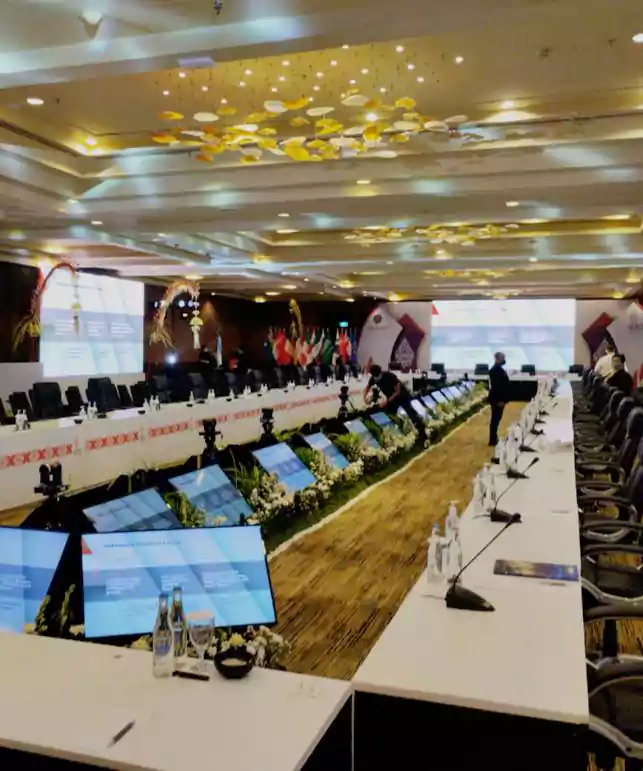 Incentive group meetings adventures are an unforgettable experience for Bali incentive groups. Our skillfully tailored incentive group meetings blend business goals with the charm of Bali's breathtaking scenery. We recognize the importance of productive meetings and provide customized solutions.
Embark on an incredible experience with our Bali incentive group meetings adventures. From exhilarating team-building trips to culturally enlightening excursions, our thoughtfully planned adventures go beyond the usual. Every moment of your incentive trip is meant to exceed expectations, thanks to our extensive local knowledge and tailored approach. Allow Bali Group Organizer to reimagine incentive group meetings and open the door to a world.
Enhance your Bali incentive group meetings adventures package with various thrilling activities from Bali Group Adventures. Our carefully crafted adventure program, which includes rafting, cycling, elephant rides, ATV excursions, cruises, water sports, and horseback riding, guarantees that your incentive group enjoys the most of Bali's natural marvels while meeting your corporate goals.
Explore the beauty and culture of Bali with fascinating adventure tasks like cycling through lush landscapes or participating in a thrilling white-water rafting expedition. Choose tranquil cruises or elephant rides for a touch of luxury, allowing your employees to unwind amidst breathtaking scenery. ATV rides and water sports have an adventure-driven vibe that can add a spice of excitement to your program. Your incentive group meetings adventures with Bali Group Adventures will smoothly integrate business acumen with remarkable experiences, creating teamwork and rejuvenation in the lush embrace of Bali's paradise.