Mastercard Asia Group Struggling on Beach Team-building in Bali
Mastercard Asia group come and took the experience of beach team-building in Bali. A small group consists of 20 people held an incentive and meeting at the island. But on the sidelines of their schedule, they have carried out beach team building activities on the white sandy beach of Nusa Dua, Bali. Furthermore, this team building activity took place on August 2, 2018, in the afternoon after the half-day meeting. Also, this activity can refresh harmony between managers in the Mastercard who come from various countries in Asia. Bali Group Organizer is proud to be appointed as one of the event planners to provide beach team building activities. Likewise, we have provided perfect services to bring them into challenging but enjoyable activities and enhance teamwork. Not only that, they look very enthusiastic and full of struggle in every game we give.
In addition, the beach team building activities carried out by Mastercard Asia group have fostered teamwork, togetherness, communication, and the struggle to achieve goals. So, they have obtained the objective of this activity. Their activities can be a reference for you to hold similar activities on the island of Bali. Also, you can see many companies that have collaborated with us during 2018 and written on our site here.
Beach Team-building in Bali – Nusa Dua
Beach team building is one of the team building activities that we provide for groups of companies or other organizations. This activity is ideal to foster a sense of unity and teamwork to improve work productivity in the future. Like Mastercard Asia, they have joined this activity and have their experiences with us.
Ice Breaking
We provide warming up activities to arouse their enthusiasm and struggle in every game that will be held. These Ice Breaking activities wake them up to fight and defeat their competitors. Meanwhile, this activity only lasts 15 minutes including team formation and cheering groups.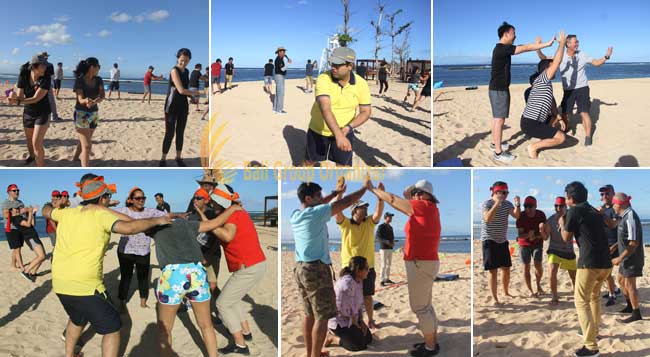 Competition Game Phase
We have given 3 types of games in this competition phase. They are very excited by releasing their ability to cooperate, communicate and focus on goals. So, this is truly an amazing activity where they can play on white sand with beautiful sea views.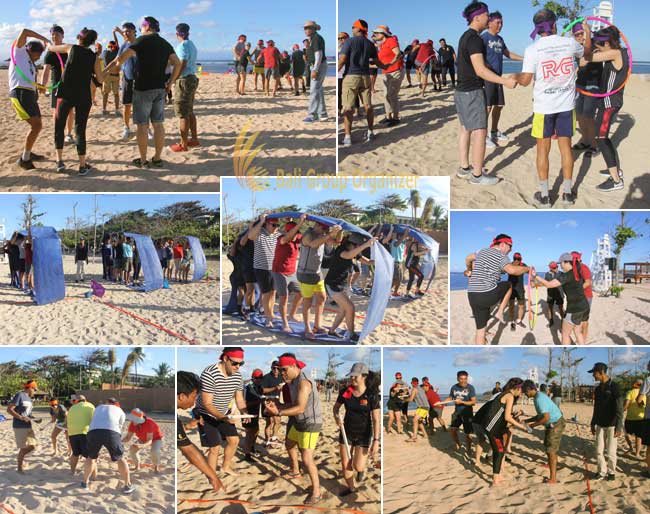 Olympic Game Phase
We have designed this last phase as a closing phase because of the time they have. We have given a game using seawater with the theme of poisonous water. Similarly, they must be able to pour toxic waste from one tube to another using a rope from outside the box line. So, this is really exciting.
Other Group References During 2018
Another Service and beach team-building in Bali
Bali event organizer Services and Products
Student Trip and CSR program