PT Rajawali Swiber Cakrawala Enjoy Bali Cycling Treasure Hunt Games
PT Rajawali Swiber Cakrawala (RSC) is a world class integrated construction and support services provider for offshore construction services. It is related to exploration, procurement, installation as well as construction (EPIC) services. Furthermore, they come together with 31 office staff for incentive trip. Meanwhile, Bali Group Organizer is one of best event organizers in Bali arrange the fantastic Cycling Treasure Hunt Team Building Games. This event run in Nusa Dua Bali on 20 September 2014. It was successfully done with exciting experiences for each participants who involve on the challenging games set within the luxury resort area of Nusa Dua.
In addition, we brought them into the fantastic experience of cyling through the luxury trails in the elite resort area. They have some tasks to seek the hidden treasure troves along the trip. And also, we bring them to visit Museum Pasifika for education of learning cultures through the museum. PT Rajawali Swiber Cakrawala is one of our customers that has arranged successfully and it is also become our group references 2014 for your consideration to use our services.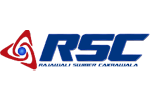 20 September 2014
PT. Rajawali Swiber Cakrawala Group Photos on Bali Cycling Treasure Hunt Team Building
Treasure Hunt Starting
Cycling Race to Discover Treasure Trove
We have designed the treasure hunt games to encourage the group participants into the curious and high spirit of strugling to win the games. We put the treasure trove in the hidden place that force them to find it.
Solving Problem Games
The games are not just a fun but encourage them to use their brain to solve the problem in efficients and effective manner.
You can Discover Other Group References 2014
Another Services
Bali event organizer Services and Products
Student Trip and CSR program