TNT Express Kick Off 2013 – Bali Meeting Team Building Trips
TNT express is one of the leading delievery service sompany in the wolrd held gethereing event and Kick-off 2013.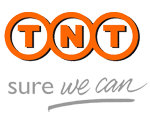 The event was conducted in Bali on 13 – 15 December 2012. There are 90 people has joined the TNT Express Kick Off program in Bali and Bali Group Organizer which is previously under Bali Star Island has been appointed as an event organizer to arrange the entire group program in this island of God. The programs we assign are very attractive to bring them into the exciting experiences and meet their expectation.
On this occasion, we have assigned 2 nights and 3 days packages those are completed by very attractive activities from day to midnight time. You can see more pictures about their activities during the Kick off Program on this page. Moreover, the most exciting activities is a team building program with VW Treasure Hunt Game. TNT Express is one of our customers that has arranged successfully and it is also become our group references 2013 for your consideration to use our services.
13 – 15 December 2012
TNT Express Group Photo on Bali Meeting Team Building Trip
Day – 1 Programs and Activities
Group Arrival
Meeting
Dinner
Day – 2 Amacing Race Balinese Kecak Dance Team Building
Ice Breaking
Creating Competitive Products
Sustainability of Product Knowledge
Final Performance
Night Party
Kick Off 2013
To celebrate new vision and mission for best future facing the competitor.
Day – 3: Half Day Meeting and Lunch
Meeting
Last day meeting programs before facing our future.
Lunch
Buffet lunch serve at hotel, before leaving the paradise island of Bali
You Can Discover Other Group References in 2013
Another Services
Bali event organizer Services and Products
Student Trip and CSR program