Bali Tours and Sightseeing Explore Bali Natures and Cultures
Bali Tours and Sightseeing is the comprehensive range of sightseeing activities in Bali and other regions in Indonesia for group travelers. Our island is a small island situated in the Indonesian archipelagos featured by many beautiful landscapes with panoramic view, unique cultures and traditions, friendly people and complete hotel facilities. This island is a perfect place to visit and enjoy your vacations where Bali offers many places interest to visit. Bali Group Organizer is specialist event management proud to provide comprehensive ranges of group programs including tours or sightseeing programs in Bali either other regions in Indonesia for group travelers. We are delighted to arrange your group tours with exciting experiences to visit famous places of interest, historical sites, cultural destinations, and other tourist attractions those are all making your group participants having a wonderful vacation in this island of God.
In addition, we provide the Unique Tour Programs if your group participant wants to go for exclusive sightseeing. It is truly excited with usual tour arrangements. Our Bali Tours and Sightseeing programs are also ideal for incentive group trip who want to fulfill their offsite activities during the stay in Bali.
Indonesia Bali Tours Sightseeing Activities
We design our tour programs to encourage your group participants into the exciting experiences on sightseeing activities during their vacation on this island of paradise. We will visit the famous places of interest, historical sites, cultures, traditional performances and other tourist attractions those are set with total exciting. Your trips will be comfortable with the fully air-conditioning coach and lead by our professional and experienced guide to give the comprehensive information of each place to visit and of course, it will complete your wonderful holidays in Bali before the journey home.
Half Day Tour Programs 5 – 6 Hours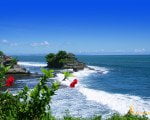 Tanah Lot Tour
It is an exciting half day tour to discover a Hindu temple set on the rock, Furthermore…
Denpasar City Tour
A half day tour to visit Denpasar City to visit places of interest, Furthermore…
Uluwatu Sunset Tour
A short day tour to visit a secret Hindu temple set on the cliff and Furthermore…
Full Day Tour Programs 8 – 9 hours
Ubud Village Tour
The exciting tour to visit the enter of art village in Bali and Furthermore…
Bedugul Tour
The fantastic tour to visit the exotic panorama of Beratan Lake and Furthermore…
Kintamani Volcano Tour
The exciting tour to visit Kintamani to discover Batur Volcano and Furthermore…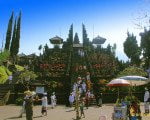 Besakih Temple Tour
Tour to visit the mother temple in the east part of Bali Island and Furthermore…
Long Day Tour Programs 10 – 12 hours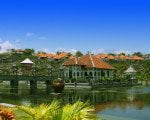 Karangasem Tour
A full day tour to discover the historical site in the east part of Bali and Furthermore…
West National Park Tour
A full day tour to visit a National park located in the west part of Bali and Furthermore…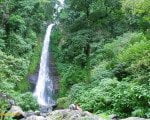 Singaraja Lovina Tour
A full day tour to discover the beautiful sites in the north part of Bali and Furthermore…
Bali Tour Packages
Rafting and Ubud Tour
Rafting and Tanah Lot Tour
Tanah Lot Kecak Dinner Tour
Elephant Ride and Ubud Tour
Uluwatu Kecak Dinner Tour
Overland Tour Programs
Yogyakarta Tours
You can choose your preferable tours to discover Borobudur, Furthermore…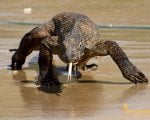 Komodo Dragon Tours
Find more options to visit Komodo Dragons living in their habitats and Furthermore…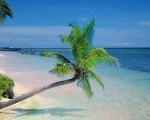 Lombok Island Tours
Visiting a beautiful island with the white sandy beach of Gili and Furthermore…
Our Customer Experiences