Bali Exhibition Services provides design and produce custom modular exhibition stands for expo or trade shows in Bali Island. Bali Group Organizer is your one stop event managements understand our client's need and committed to perform the event run successfully. Our trade exhibition services are designed for displaying a wide spectrum of brands and products collectively, under one roof. We render Exhibition Management Services in the most professional manner supported by well trained and great teamwork to perform your event successfully.  Our services can be availed for various categories like industrial fairs, trade fairs, public events, display attractions, etc.
Bali Exhibition Services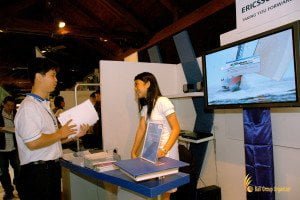 Bali Group Organizer is proud to arrange your exhibition event in the preferable venues throughout Bali Island. You have the wide opportunities to choose the best exhibition venues in this island because Bali provides many exhibition venues that suitable with your event target. We are gland to work together with you to perform your event successfully where our services are designed to cover your exhibition events including organizing, booth design, layout programs and exhibition supports. We can serve your exhibition event at any location in Bali or any suggestion venue are welcome.
Our Exhibition and Expo Services
Exhibition, Expo and Trade Show Photos
Another Services
Bali event organizer Services and Products
Student Trip and CSR program, instead of Bali exhibition services