Bali Land Cruise Treasure Hunt Games is one of the exciting Team Building Activities that most corporate company invest their human resources by sending the staff to enjoy this fun training program. Bali Treasure Hunt Games and Land Cruise Adventure are f the perfect combination team building programs where it is professionally designed to encourage every participant into the fantastic training program with great challenges of adventure by riding four wheel drive of legendary luxury land rover to explore the pure natures of Bali. Our program is well created by our creator teams to present the attractive and challenging games. Meanwhile our professional game master will lead your game together with our facilitator and some supporter team to perform your game with FUN, SAFETY, CHALLENGE and EXCITING.
Bali Land Cruise Exploration and Great Challenges on Treasure Hunt Games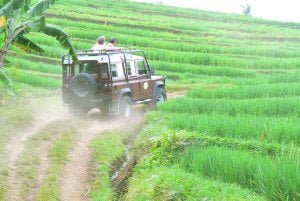 Bali Treasure Hunt Game and Land Cruise Adventure is a great outdoor activity for group travelers who wish to get character building training as well as exploration to the pure natures of Bali. It is a perfect idea that each of group participants will involve on the game to seek some targets appointed by our games master, experiencing the fun games and enjoy the fantastic adventure by riding four wheel land cruiser. Our games are exclusively designed to build a strong and solid team, improving working environments includes speed, communications skill, togetherness and focus on company/organization goals. Be a part of this activity and Bali Group Organizer as your reliable event planner will arrange it for your group and you able to customize the trips based on your group themes or objectives.
Bali Treasure Hunt Games Information
Total of participant : 30 people – minimum
Total of games : 6 – 7 games
Duration of trips : 8 – 9 hours
Venue : various
Time : Morning
Systematical of Team Building
Phase – 1 : GROUPING

Group Assembling
Ice Breaking with 2 – 3 games
Grouping and leader appointing including yell – yell

Phase – 2 : TREASURE HUNT GAMES

Post 1 ( Exclusive games)
Post 2 ( Exclusive games)
On Post 3 ( Exclusive games)

COFFEE BREAK

Post 4 ( Exclusive games)
Post 5 ( Exclusive games)
On Post 6 ( Exclusive games)

Phase – 3 : CLOSING GAMES

Closing Game

Phase – 4 : EVALUATION

Evaluation session and announce the winner

Lunch
Transfer back to your hotel
Photo Gallery
Another Services
Bali event organizer Services and Products
Student Trip and CSR program, instead of Bali land cruise