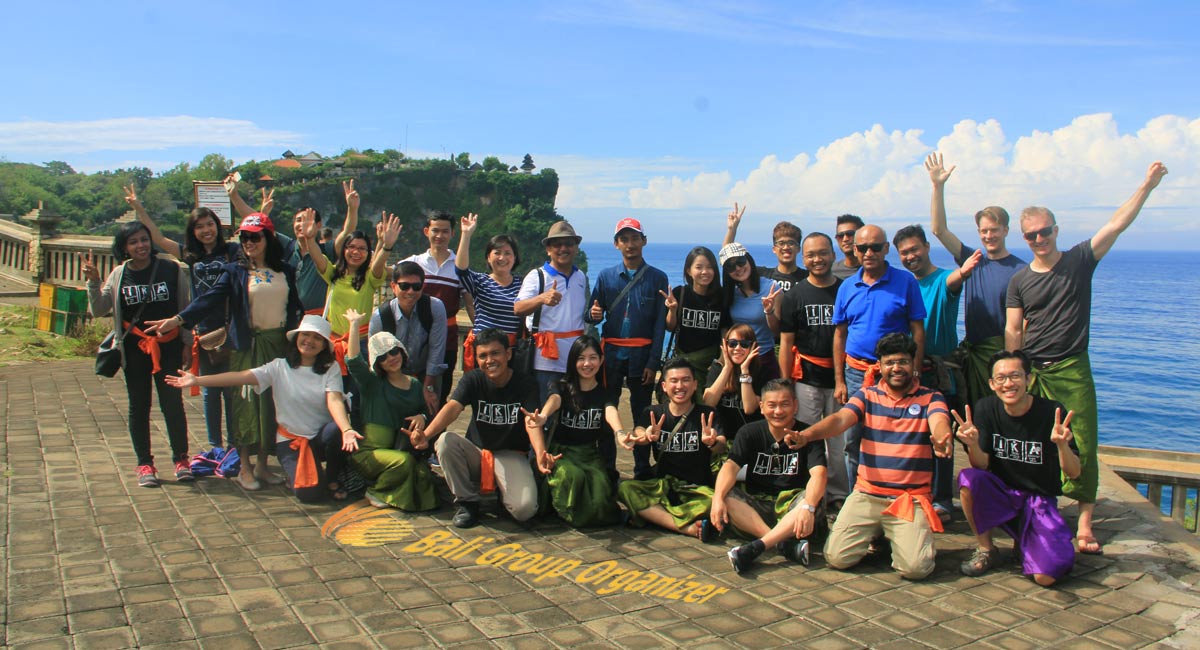 | | |
| --- | --- |
| Event Date | 13 January 2017 |
| Customer | IKAY.My Group |
| Category | Incentive Travel |
IKAY.my Group Event History
IKAY.My Group, a loyal Malaysian customer, attended a corporate meeting on Bali Island. Bali Group Organizer planned an exciting trip to Uluwatu Temple as part of the overseas programs. The Group of 33 motivated participants enthusiastically joined our journey. They explored the ancient Hindu temple on a cliff overlooking a tranquil coral beach, accompanied by our professional tour guide. In addition, several wandering monkeys were in the temple's surrounding area. Following their morning meeting, they went on a half-day excursion that started with a pickup from the hotel lobby and went straight to Uluwatu Temple. This memorable experience made IKAY.my Group even more deserving of our highest recommendations for future event services.
The Itinerary for the IKAY.My Group on Uluwatu Tour Experience
Pick up Service
To begin the journey, our professional tour guide picked up the IKAY.my Group from the hotel lobby. They were then smoothly taken through the insightful Uluwatu Tour, which included exploring the fascinating Uluwatu Temple and its gorgeous surroundings.
Visiting Coffee Plantations
IKAY.My Group added to the agenda by visiting fascinating coffee plantations, a characteristic Bali tourist destination. Our tour guide led them around the lovely gardens before they visited Uluwatu Temple, providing in-depth explanations of the variety of coffee kinds. Participants enjoyed free coffee sampling as a bonus throughout this exciting event.
Visit Uluwatu Temple and Watch the Balinese Kecak Dance
Uluwatu Temple, perched on a cliff with a coral beach below, has a rich history from the growth of Hinduism in Bali. Participants explored the area around the temple, surrounded by a dry forest and home to roving monkeys. We returned to the hotel after this memorable excursion so that the day could end with a complimentary program.