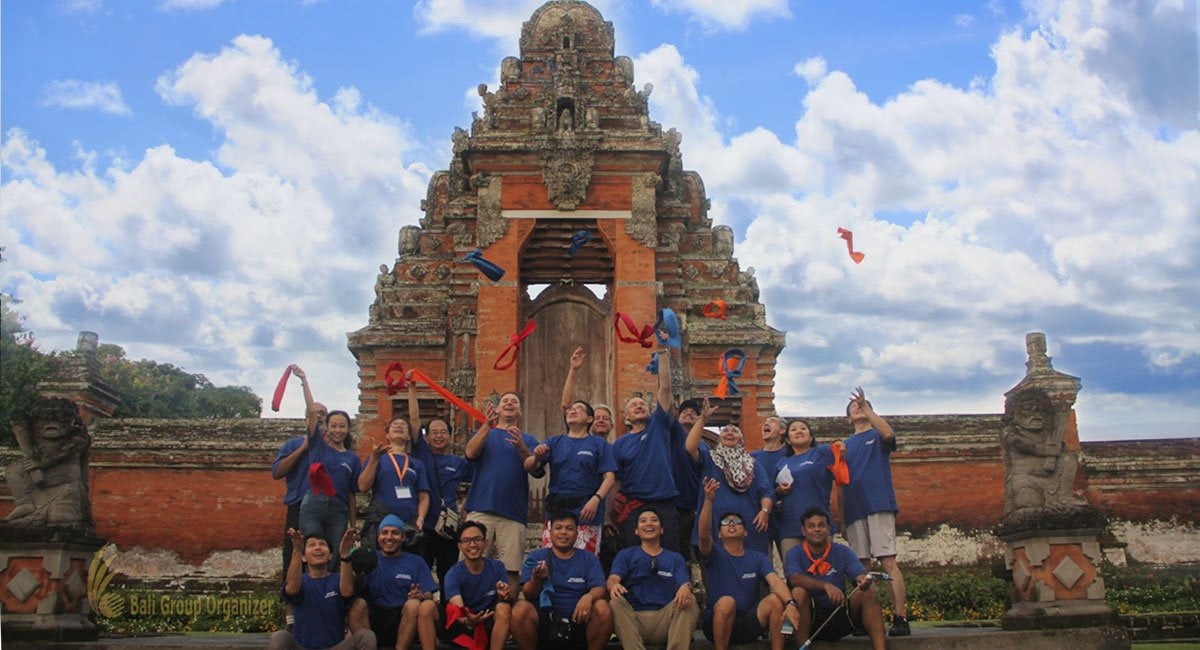 | | |
| --- | --- |
| Event Date | 08 November 2016 |
| Customer | Syngenta Crop Protection |
| Category | Incentive Travel |
Syngenta Crop Protection Group Event History
Syngenta Crop Protection Group is one of our clients who has participated in the Bali Village VW Safari Treasure Hunt. It is a captivating activity to take group participants to explore local cultures and traditional villages. They gather 21 employees for an incentive trip to this paradise island. Meanwhile, the Bali Group Organizer has planned an exciting group event to give them an unforgettable experience.
In addition, our Balinese Village Treasure Hunt Team Building with VW (Volkswagen) Safari cars is one of the most popular team-building activities. We took them on an adventure that began with picking them up at the hotel and continued for a safari. The trip explored the rice fields, traditional villages and stops, and several famous tourist destinations.
Ice Breaking
In this session, our game master played a short game. This also helps to warm the mood and energize every individual. Similarly, to compete, we divide the group into tiny groups.
Visit Sangeh Mongkey Forest
Sangeh Monkey Forest is a small tropical forest home to many monkeys. This location is both a tourist attraction and a sanctuary for long-tailed monkeys. In this section, all participants participate in a game. Our game masters have created a unique game that they must complete.
Visit Traditional Village
The following unusual activity is a visit to a traditional Balinese house in a remote village. We took them to a village north of Denpasar to see a Balinese home. We challenge a group member while learning about the local culture.
Visit Taman Ayun
The last trip's goal is to visit Taman Ayun Temple. This lovely Hindu temple is the Mengwi Kingdom heritage, with a big fish pond surrounding it. This temple structure includes Balinese architecture and fantastic ornamentation. Our game master challenges each participant to uncover hidden treasures in this temple location. They must find it as the final mission in this team-building game.