About Bali Group Organizer
Bali Group Organizer is a leading event services provider with experience delivering top-notch solutions for exhibitions, trade shows, conferences, and corporate events. Our dedicated team is committed to ensuring your event's success by offering various services tailored to your requirements.
EXPERIENCE:
With years of experience in the industry, we understand the unique needs of exhibitions and events in Bali.
CUSTOM SOLUTIONS:
We tailor our services to your specific requirements, ensuring a personalized and memorable event.
QUALITY EQUIPMENT:
Our event production rentals feature top-quality equipment to guarantee the success of your event.
PROFESSIONAL TEAM:
Our team consists of experienced professionals who are dedicated to your event's success.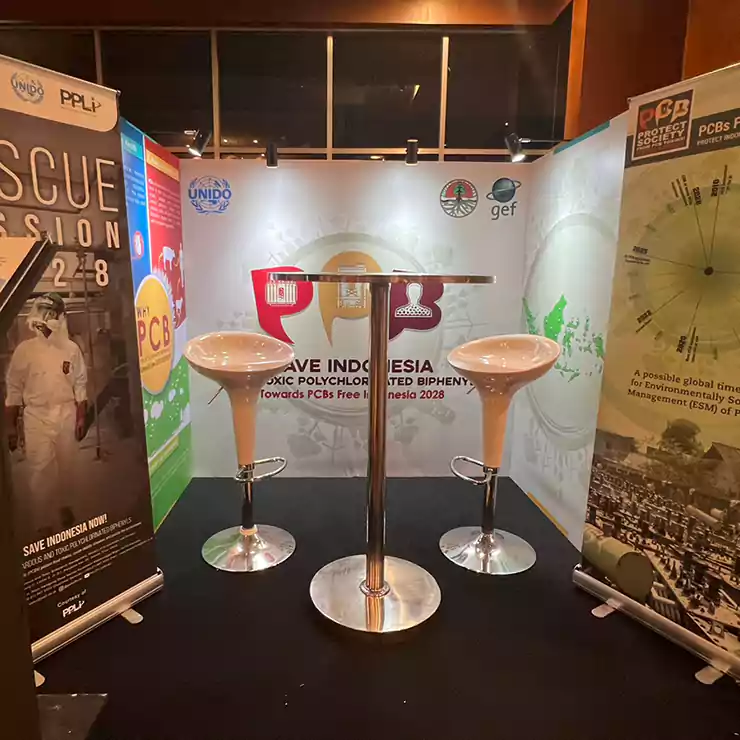 Booth Creation and Rental
At Bali Group Organizer, we understand the importance of a well-designed and functional booth in making a lasting impression at exhibitions. We offer a comprehensive booth creation and rental service, providing the perfect space to showcase your products and services.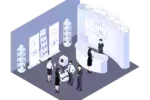 Custom Booth Design
Are you looking to stand out from the crowd? Our custom booth design service allows you to create a unique and eye-catching exhibition space that reflects your brand's identity. Our team of designers and craftsmen will work closely with you to bring your vision to life.
Event Production Rentals
We offer various event production rentals to ensure your event runs smoothly. From stages and lighting to sound systems, tents, chairs, tables, screens, TVs, and more, we have everything you need to create a captivating and seamless event experience.
Multilingual Hosts and MCs
Bali is a diverse destination with visitors from all over the world. Our multilingual hosts and MCs are here to ensure that language is not a barrier at your event. They will engage your audience and create a welcoming atmosphere for all attendees.
Professional Photography Services
Capture the highlights of your exhibition with our professional photography services. Our skilled photographers will immortalize your event's key moments and beauty, leaving you with high-quality images to cherish and use for marketing purposes.
Usher and Event Team
Our usher and event team services are designed to elevate your event experience. Our friendly ushers guide guests to their seats with a warm welcome while our expert event team meticulously plans and executes every detail to ensure a seamless and memorable occasion.