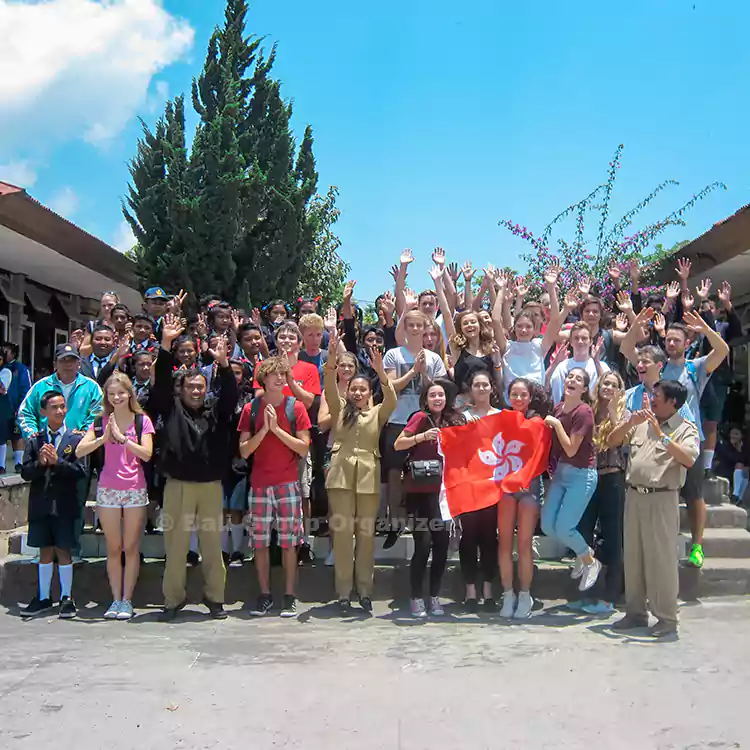 Welcome to the Bali Local School Visit Program, a fantastic educational experience for students visiting Bali for a school trip. The Bali Group Organizer is inviting students to visit a local school in Bali through this unique program. Every student has direct access to local teachers and students. Additionally, they will learn about Bali's educational system, school culture, and how students interact in class.
Our company has designed this program to give students an authentic glimpse into Bali's vibrant culture. Also, this initiative facilitates interaction with local schools, offering a firsthand experience of Bali's educational landscape. With over 25 years of expertise in arranging enriching events, including tailored student trips to Bali, we aim to bridge cultural gaps and foster meaningful connections through this unique opportunity.
The primary objective of our local school visit program in Bali extends beyond sightseeing. It is a platform for students to engage in cross-cultural exchanges. Also, it fosters empathy, understanding, and a deeper appreciation for diverse perspectives. By stepping into the shoes of local students, participants gain insights into the challenges and triumphs of education in Bali. Moreover, it can create lasting connections that transcend geographical boundaries.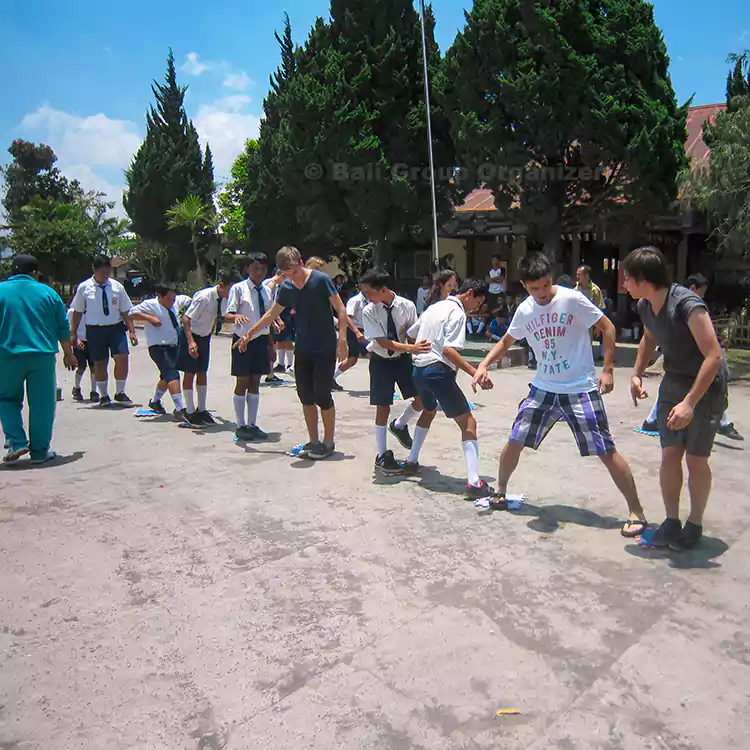 Volunteering as English Teachers
Many local students in Bali have limited English proficiency. Participants can significantly benefit by volunteering as English teachers, helping improve language skills, and facilitating cultural exchange.
Group Cooking Class
Delve into Bali's culinary traditions with a group cooking class. Collaborate with local students to prepare authentic Balinese dishes, learning not just recipes but the cultural significance behind each ingredient and cooking method.
Trekking in Nature
Explore the natural wonders of Bali by trekking to areas close to the local school. Engage in eco-friendly adventures, discover lush landscapes, and appreciate Bali's biodiversity.
Sport Activities
Embrace the spirit of teamwork and camaraderie through various sports activities organized in collaboration with local students. From traditional Balinese games to more universal sports, these activities foster friendships and cultural understanding through play and shared experiences.