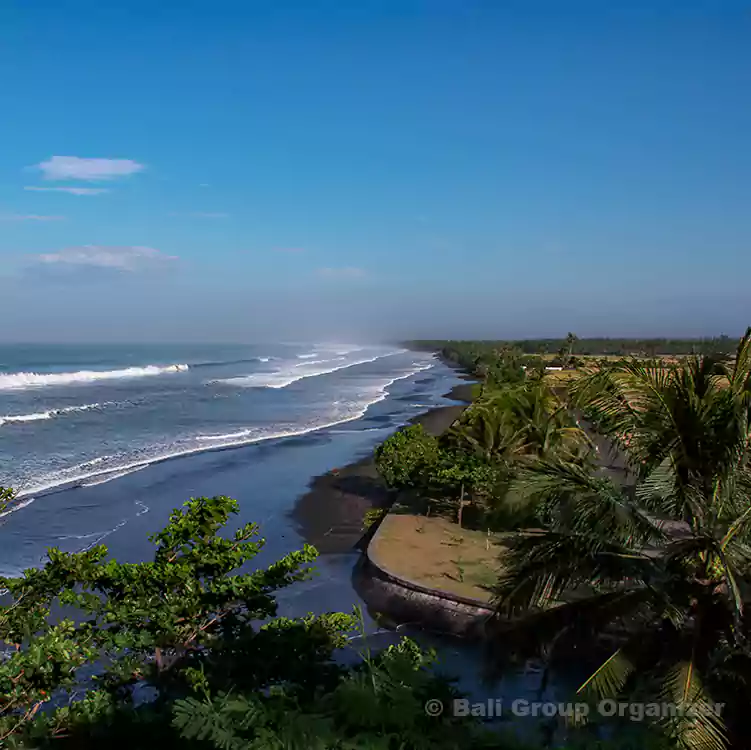 West Bali National Park Tour will take you on an immersive full-day adventure to the west part of Bali Island. It is a classic journey spanning approximately 11–12 hours. Renowned as one of Bali's most celebrated tours, this experience is tailored for enthusiasts who cherish culture and nature. The highlight of this expedition lies in the exhilarating trek through the jungle of West Bali National Park. You will discover untouched beauty and cultural wonders converge in a mesmerizing dance.
Furthermore, this tour will take you to explore Bali's western region's heart as you traverse diverse landscapes. You will discover the secrets of ancient temples and the pristine allure of the national park. It is an ideal tour for those seeking a deep connection with the island's cultural and natural heritage. So, it promises an unforgettable day filled with exploration and enchantment.
Srijong Temple
Commence your journey at Srijong Temple. It is a testament to Bali's rich spiritual heritage. Marvel at the intricate carvings and immerse yourself in the serene atmosphere of this ancient site. As you explore, the temple whispers tales of centuries past, providing a glimpse into the island's cultural tapestry.
Balian Beach
Go to Balian Beach, which is a picturesque location. It's a serene seaside getaway surrounded by breathtaking scenery. The expansive views and breeze from the ocean are enjoyable. Balian Beach provides a tranquil break to your trip filled with culture and natural beauty, whether you're lounging or taking a stroll.
Rambut Siwi Temple
Continue exploring at Rambut Siwi Temple, perched atop a cliff with breathtaking ocean vistas. You can witness traditional rituals and ceremonies in this coastal sanctuary. The rhythmic sounds of the waves harmonize with the spiritual ambience, creating a unique and memorable experience.
West Bali National Park Tour
At West Bali National Park, your adventure reaches its pinnacle. With its varied vegetation and wildlife, it is a natural sanctuary that beckons. You will have a chance to take a quick stroll through the jungle, accompanied by the sounds of exotic birds and wind whispers. Discover the unspoiled splendour of this ecological sanctuary, where the mysteries of nature come to life.
Tour Itinerary:
08:00: Pick-up at the hotel
09:30: Visit Srijong Temple
11:30: Explore Balian Beach
11:45: Indulge in lunch at a local restaurant
13:30: Discover Rambut Siwi Temple
15:00: Experience West Bali National Park and embark on a short trek
17:00: Return to the hotel
20:30: Arrive back at the hotel
Terms and Conditions:
This tour is valid for group bookings only. Individual travellers are recommended to explore Bali with Bali Star Island.
Advance booking is advised for a seamless experience.
Weather conditions may impact the tour itinerary. In such cases, suitable alternatives will be arranged.
CONTACT US to Get a QUOTE