Bali Tours Sightseeing program and Treasure Hunt Team Building Games are the exciting outdoor training activities combining treasure hunt games and sightseeing to visit several places of interest in Bali Island. There are many places of interest that you can visit in this island of God where plenty of tours programs to bring you there. Bali Group Organizer is one of the expert event organizer to arrange treasure hunt team building was proud to provide the exclusive package combining the sightseeing programs and treasure hunt games those are all offering the positive benefits for groups participants and company or organization. Our team building programs are attractively created by our creator teams to build a strong and solid teamwork, improving the speed of work, communications skills, working environments, leaderships and focus on company's goals.
Leisure, Training and Fun Team Building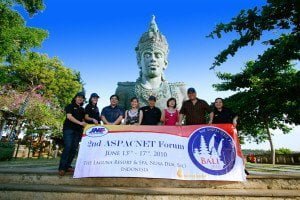 Bali Sightseeing and Treasure Hunt Games are the perfect ideas to bring the group participants into the impressive experiences where all of them will completely enjoy the leisure, training and fun. All of these benefits are exclusively designed to encourage all group participants to involve the game training as well as enjoy the tour programs to visit beautiful tourist destinations in this paradise island. The games will be lead by our professional game master at the respective places to visit with an exclusive concept for every group. We are able to customize this program to meet your group themes, objective, timing and goals where Bali Group Organizer is welcome to accommodate them.
Information About Bali Tours Sightseeing program and  Treasure Hunt Team Building
Total of participant : 25 people – minimum
Total of games : 6 – 7 games
Duration of trips : 8 – 9 hours
Venue : various
Time : Morning
Systematical of Team Building
Phase – 1 : GROUPING

Group Assembling
Ice Breaking with 2 – 3 games
Grouping and leader appointing including yell – yell

Phase – 2 : TREASURE HUNT GAMES

Post 1 ( Exclusive games)
Post 2 ( Exclusive games)
On Post 3 ( Exclusive games)
LUNCH
Post 4 ( Exclusive games)
Post 5 ( Exclusive games)

The Phase – 3 : CLOSING GAMES
Phase – 4 : EVALUATION

Evaluation session and announce the winner

Transfer back to your hotel
PHOTO GALLERY – Bali tours sightseeing program
Another Services
Bali event organizer Services and Products
Student Trip and CSR program, instead of Bali tours sightseeing program