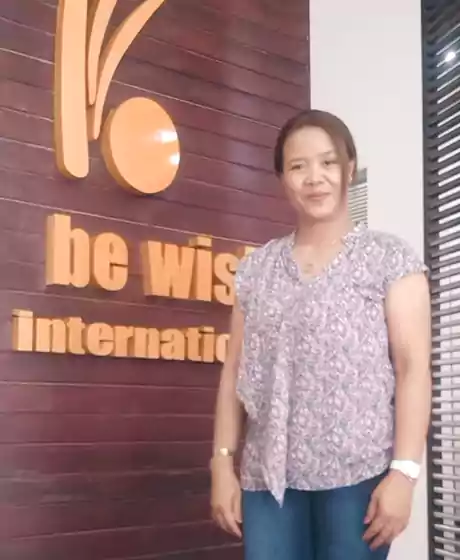 Aryaningsih
Reservation and Transportation
Phone :

Email :

Website :
Skills :

Control Operational and Transportation

Address Info :

Jl. Raya Kampus Udayana (Poh Gading Timur) no 10 A, Jimbaran, Kuta Selatan
Personal Experience
Aryaningsing's career as a devoted Reservation and Operation Specialist at Bali Group Organizer demonstrates her unwavering dedication and ability. Her adventure began in 1998 when she joined PT. Bewish International Tour, where she has remained faithful and diligent over the years. Aryaningsing has over two decades of experience and is essential in coordinating seamless travel arrangements for many consumers.
Aryaningsing's expertise in customer travel arrangements has been critical in establishing Bali Group Organizer. She has a trusted name in event planning and administration, having been with the firm since its inception. Her extensive industry knowledge and thorough attention to detail have consistently resulted in clients' expectations being met and exceeded. Aryaningsing's responsibilities extend beyond the office; she is a vital connection connecting Bali Group Organizer's complete services to the vendor network, particularly in managing transportation arrangements for group activities.
Every successful event Aryaningsing participates in reflects her years of experience and effort. Her story demonstrates the enduring worth of expertise, loyalty, and the critical role of people like her in providing excellent customer experiences.
Event Management Experience
Aryaningsing's vast experience as a Reservation and Operation Specialist at Bali Group Organizer is highlighted by her exceptional event management skills. She has constantly ensured that the logistics component of events runs smoothly, with a focus on transportation arrangements. Her rigorous planning and attention to detail have earned her a reputable reputation in the field.
Aside from transportation, Aryaningsing is critical to the success of group gatherings. Her collaborative nature shines through as she aids other teams in making events a reality. Aryaningsing's ability to develop effective communication channels assures a synchronized execution of every event, whether coordinating with vendors, partners, or internal teams.
Aryaningsing's responsibility includes creating dedicated event supporter teams, such as tour guides, who contribute to attendees' entire experience. Her dedication to creating well-rounded event experiences demonstrates her commitment to excellence. Bali Group Organizer continues to provide memorable and expertly organized events, with her at the forefront of transportation arrangements and event management.
Mainstay Capability
Transportation Logistics Expertise

Event Collaboration

Vendor and Partner Liaison

Detailed Planning

Resourceful Problem-Solving

Team Coordination

Customer-Centric Approach