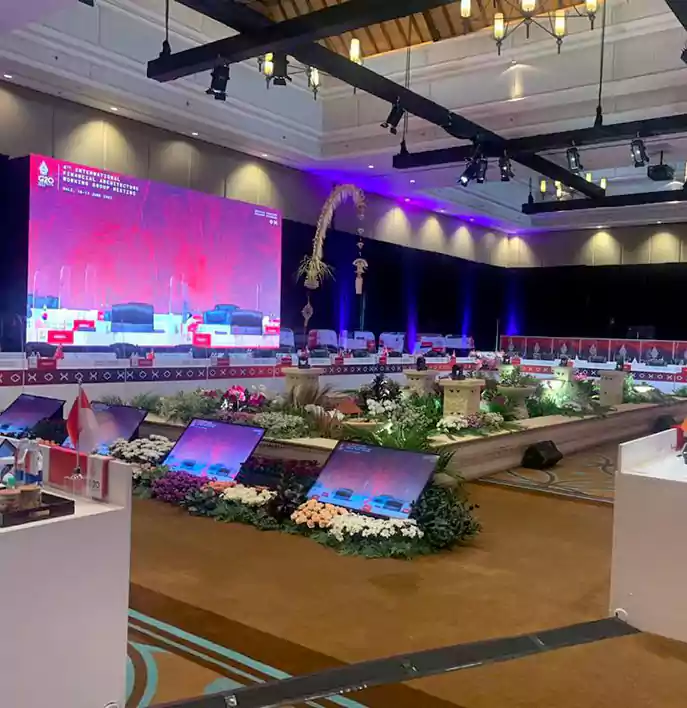 Bali Incentive Group Meetings and Tours is a package of meetings and land tour activities. Immerse your team in Bali Incentive Group Meetings' dynamic synergy. Our skillfully developed programs combine productive sessions with the breathtaking scenery of Bali. Engage in essential discussions surrounded by the island's lush surroundings and quiet environment.
Furthermore, the Bali Group Tour is a perfect combination of excitement and leisure. Explore ancient temples, lush rice terraces, and stunning beaches while creating unforgettable memories. Thus, Bali Incentive Group Meetings and Tours capture the essence of professional development and cultural exploration.
Bali Group Organizer offers various engaging tours for the company gathering. Thus, the programs connect with cultural discovery, improving team chemistry and participation.
Engage in fascinating activities like guided temple visits, where old spirituality meets modern viewpoints. Therefore, engage on daring treks through lush rice terraces, where you can form strong bonds with your group. The Bali Group Tours offers a fantastic combination of exploration and pleasure. Surely, ensuring that your incentive trip is an unforgettable journey of growth and togetherness.