Bali Unique Tours are the exciting tour arrangements exclusively designed to visit the unique sites or activities in Bali and exploring unusual tourist destination in this island of God. Bali Group Organizer is your one stop group event planner provides the unique tour programs that will bring you and your group participants into something different experiences. Our unique tour programs are specially designed to invite you to enjoy the exclusive tour program behind of usual sightseeing program that what other tour companies offered. We are proud to provides several tour activities those are responding our client's demands against something different tours on lovely vacation in this paradise island of Bali.
Programs of Bali Unique Tours – Sightseeing
Bali Group Organizer is fully understanding your desire to enjoy your holidays in this beautiful island therefore we delighted to response it by providing you our innovative tour programs. These tour programs are designed to response the special tour request from our clients who need something different with others such as away from the touristy sites, something unique on tour activities, entering to deep of Balinese rural, searching the variety of Bali's souvenirs, seeking the real Balinese social life and farming etc. these tour programs are ideally for you who have been to visit Bali several time or anyone of you who need unusual tour activities in Bali.
Life Time of Balinese Traditional Farmer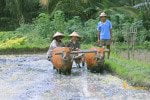 The Life Time Balinese Traditional Farmer Tour is an exciting tour to explore the pure nature of Bali with beautiful scenery of mountain and rice terrace. We encourage you to experience the fantastic tour to discover the traditional Balinese farmer's life with their own traditions and daily activities using the traditional material and tools. You will also discover other unique Balinese activities in the traditional village and meet their friendly smile from every villager.
Please see more…
Searching of Bali's Souvenir Sources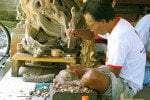 Bali offers variety of beautiful souvenirs that you can bring it home that most of them are created by the innovative local people. We have assigned the special tour to search the souvenir sources where you will discover the Balinese creating the beautiful one on this tour journey. The sources of Balinese handicrafts are mostly come from the traditional villages in Ubud and our tour program will bring you there.
Please see more…
Balinese Rural Photographic Tour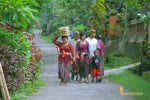 Bali Island is a small beautiful island featured by the panoramic landscape, unique cultures and traditions and friendly people that was captivated many tourists to visit. Today, you and your group have the opportunities to discover the deep of Balinese rural situated in the tranquility of Bali with traditional houses, local plantation like Bali Coffee and much more the panoramic view. Our tour program is invite you to take a part of photographic session to shoot the beautiful moments of traditional activities done by Balinese people as well as beautiful panoramic view of landscape.
Please see more…
Ancient Village Safari Tour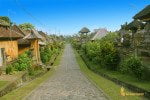 The tour programs are specially designed to explore the ancient village of Bali with unique tradition of Balinese cultures. You will discover how the Balinese living in the ancient village and preserve their tradition and cultures against the modern influence attach. We walk around to explore the pure nature surround the village to complete your tour experience. You can discover the detail page here…
Bali Royal Heritage Tour
Bali government is formerly managed based on kingdom system where we can still find the heritage of kingdom in several life of local communities especially in local king palace scattered throughout the island. Our tour program will bring you to these unique sites to explore the heritage of Bali's empire and making you understand more about local cultures.
You can discover more details about this unique tour HERE….
Bali Spiritual Tour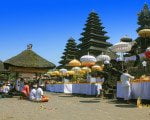 Bali Spiritual Tour is an exclusive tour to bring you to the spiritual experiences at the secret places including temples in the island of God. Our tour programs are specially designed for you who need the spiritual experiences on your vacation to Bali and you will have the opportunities to enjoy the spirit of Bali's ambiance through meditation or praying. Bali Group Organizer arranges the spiritual tour to encourage you to feel more spirits and secret of Bali atmosphere. See more details HERE….
Another Services
Bali event organizer Services and Products
Student Trip and CSR program, instead of Bali unique tour and sightseeing