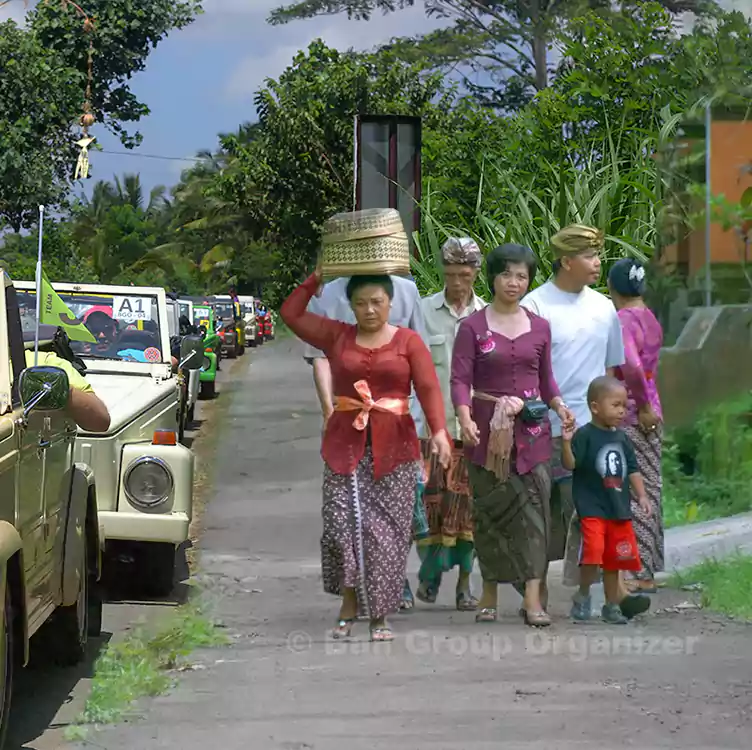 Bali Unique Tours and Explore Hidden Gems
Bali Unique Tours will take you away from the crowds and into the heart of Bali's authentic character. With over 25 years of experience, we specialize in creating unique, eccentric encounters that reveal the island's hidden treasures.
Our trips take you beyond the tourist spots, allowing you to immerse yourself in Balinese culture, see ancient villages, and go on spiritual journeys. Bali Unique Tours offers a unique way to see the lovely Island of the Gods, whether you're looking for actual meetings with local farmers, capturing the beauty of rural Bali via your lens, or immersing yourself in the island's regal history and spirituality.
Discover the extraordinary in Bali with Bali Unique Tours by Bali Group Organizer. Contact us today to start planning your off-the-beaten-path adventure. Uncover the hidden treasures of Bali and create lasting memories on a journey that transcends the ordinary tourist experience.
Why Choose Bali Unique Tours at Bali Group Organizer?
At Bali Group Organizer, we understand that travellers today seek more than just touristy attractions. Our Bali Unique Tours offer a refreshing departure from conventional tourist itineraries. It allows you to immerse yourself in the heart and soul of Bali. Here's why you should choose us for your extraordinary Bali adventure:
Authentic Encounters:
Our tours take you to the heart of Balinese life. From traditional farms, you can engage with local farmers to ancient villages steeped in history.
Photographic Exploration:
Capture Bali's breathtaking landscapes and intimate moments of local life with our Balinese Rural Photographic Tour.
Royal Heritage:
Immerse yourself in the regal history of Bali with our Bali Royal Heritage Tour. You will visit majestic palaces and learn about the island's dynastic past.
Spiritual Awakening:
Seek inner peace and enlightenment on our Bali Spiritual Tour. You can practice meditation and cleansing rituals at sacred sites.
Bali Royal Heritage Tour:
Discover the luxury of Bali's royal history through visits to majestic palaces and their captivating stories.
Bali Spiritual Tour:
Embark on a spiritual journey, visiting sacred sites and participating in ancient rituals to rejuvenate your mind and soul.