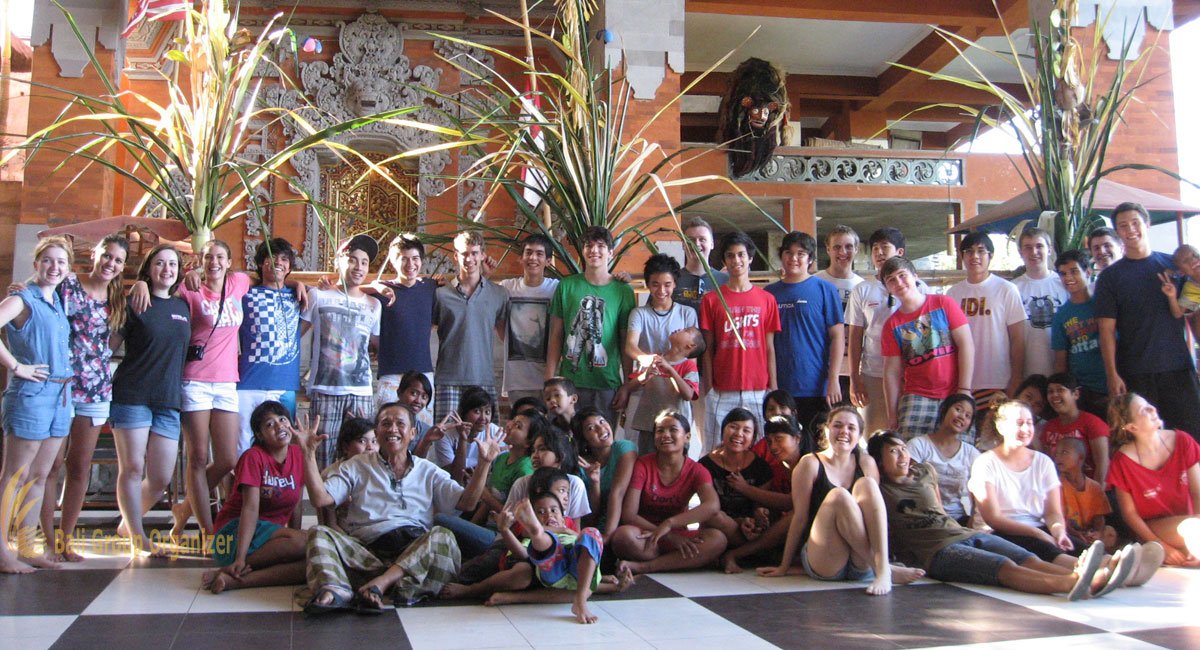 | | |
| --- | --- |
| Event Date | 04 – 08 July 2011 |
| Customer | Alice Smith School |
| Category | Educational Travel |
Group Event History
Alice Smith School's Secondary Campus at Equine Park spans expansive grounds, accommodating about 700 students aged 11 to 18 (7 to 13). With 5 form classes per year from Year 7 to 11 and around 120 students in Sixth Form, classes max at 24 in Key Stages 3 and 4. Bali Group Organizer facilitated their educational trip to Bali in 2011, offering unique cultural experiences and sightseeing.
This group stands among our successful arrangements, serving as a reference from 2011. Explore our comprehensive event services, delivering 100% satisfaction.
DAY 1 – GROUP ARRIVAL + ULUWATU TEMPLE TOUR + JIMBARAN SEAFOOD DINNER
Upon arrival at Denpasar Airport, our expert team extends a warm welcome, providing VIP Airport Service to expedite immigration procedures. Following check-in at Palm Beach Hotel, the group embarks on a Uluwatu Sunset Tour to Uluwatu Temple, capped off with a Jimbaran Seafood Dinner. Restful overnight stay at the hotel.
DAY 2 – BALINESE CULTURE LESSON + VISIT ORPHANAGE
Immersed in Balinese culture in Ubud, the group dives into various experiences, from enthusiastic Balinese dance and gamelan sessions to hands-on activities like wood carving, egg painting, Batik painting, and ceramics. Afternoon calls for visiting two orphanages, fostering understanding and compassion, where students provide essential food aid. Evening entails returning to the hotel for dinner and a comfortable overnight stay.
DAY 3 – WATERPARK THRILLS
A thrilling day awaits at the heart of Kuta, Bali, as students revel in Waterbom Park's 17 world-class waterslides and leisure amenities. The excitement continues through a delightful dinner at a local restaurant before returning to the hotel for a restful overnight stay.
DAY 4 – WHITE WATER RAFTING
Fourth Day is an additional water experience Sobek Bali experience offers to explore the 8 kilometres of the Ayung River. With a qualified rafting guide from the first adventure business, the students can experience white water rafting in just two hours as they explore the river's three levels of rapids.