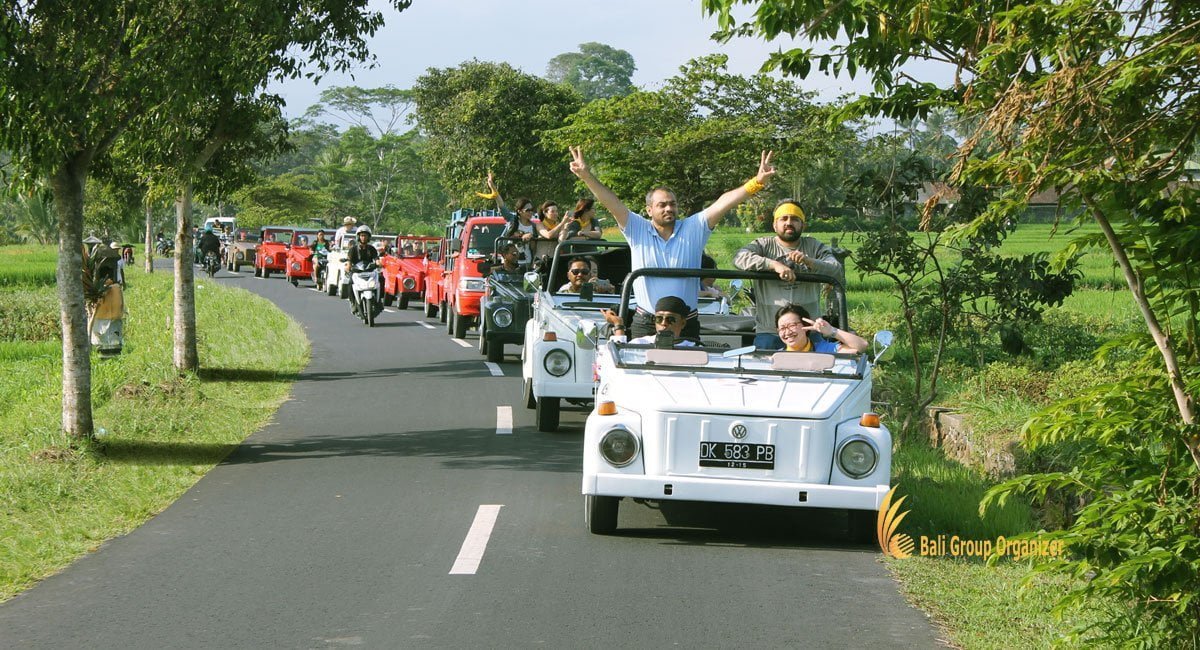 | | |
| --- | --- |
| Event Date | 12 August 2015 |
| Customer | Bayer |
| Category | Incentive Travel |
Group Event History
Bayer Group (South East Asia), with 35 employees, went on an incentive trip to Bali in August 2015. Meanwhile, they selected Bali Group Organizer to plan a one-of-a-kind outdoor activity for visiting this paradise island. As a result, we have organized a one-of-a-kind team-building activity in the form of a treasure hunt. Our treasure hunt activity involved a VW Safari to transport them to the treasure locations.
We begin this fantastic adventure by picking them up at their hotel and driving them directly through Bali's nature and villages using VW Safari cars. All of the participants appreciated this activity and the enjoyable activities. We supplied our finest quality services to serve them comfortably and professionally during their visits. This group event was one of our customers' experiences that ended satisfactorily. Furthermore, as our group mentioned in 2015, it is appropriate for your consideration to employ our services.
Bayer Group Meeting
Bayer Group has designed its meeting agenda. They deal with the hotel for the preparation of this agenda.
WV Safari to Explore Balinese Village
After a short ice-breaker game, we embarked on a thrilling drive to see Bali's natural beauty in the VW Safari car. All participants enjoyed this one-of-a-kind excursion and stopped at a few spots.
Visiting a Traditional House, Monkey Forest, and a Hindu Temple
We invite all participants to visit several unique and exciting locations. The attractions include a traditional Balinese house, a monkey forest, and a Hindu temple. This itinerary was a lot of fun, and they especially enjoyed the nature of Bali. Furthermore, they can directly witness the lives of Balinese people in the countryside. Similarly, the treasure hunt team building we created has increased the enthusiasm for this event.