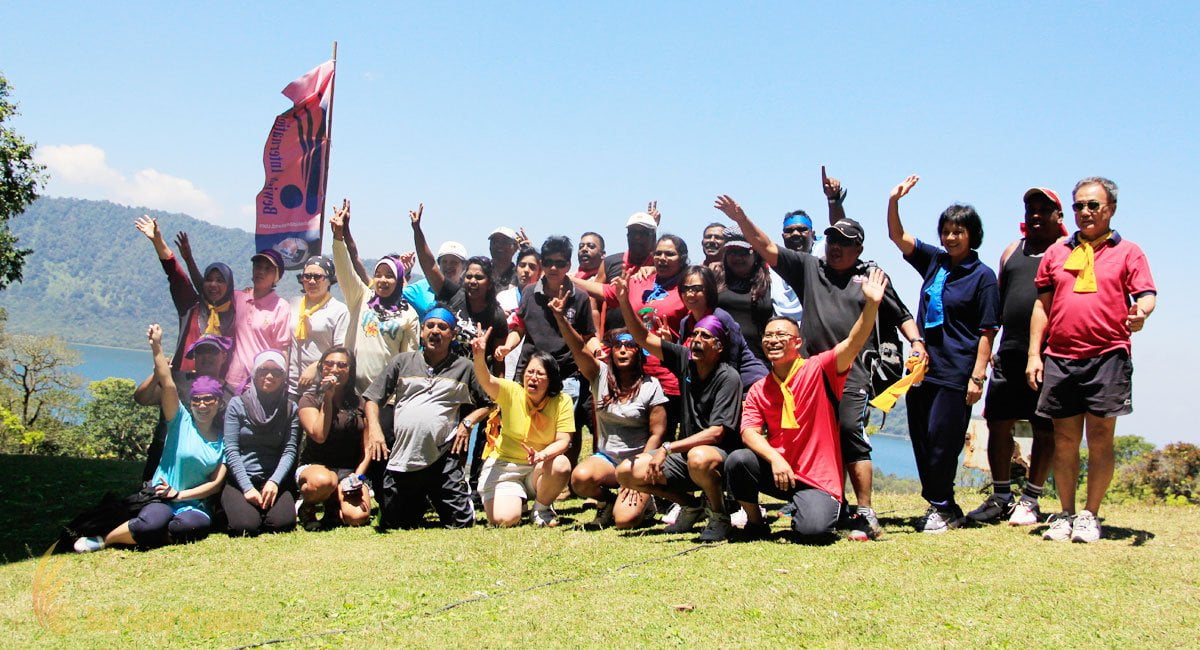 | | |
| --- | --- |
| Event Date | 16 September 2012 |
| Customer | Dorairaj Malaysian |
| Category | Incentive Travel |
Group Event History
Dorairaj Malaysia Group has tasked the Bali Group Organizer with organizing a team-building exercise for the entire staff. When they go on holiday to Bali, this group joins our team building. In addition, we provide fascinating garden team-building games to enable students to establish solid teamwork. Meanwhile, the games are running well, thanks to the cold weather. Furthermore, the group participants appear to be enthusiastic about the game. We provide the fun at the Bali Botanical Garden in Bedugul, Bali. Meanwhile, Bedugul is a popular destination for team-building activities. This location has a pleasant temperature and a panoramic view of the surrounding area.
Furthermore, the gardens are expansive and placed on a plateau with a serene environment. This group is one of our customers who participated in our team-building exercise. We were able to manage this group satisfactorily. Furthermore, it has evolved into our group references 2012 for your consideration of our services.
Amazing Race Games
After warming up, we begin with fantastic race games that inspire kids to participate in thrilling, entertaining games full of obstacles to improve their speed, efficiency, communication, and teamwork.
Olympic Game Phase
We present complete challenges in the Olympic Game Session with three various types of entertaining games that need participants to use their brain, communication skills, strong collaboration, strategy, and leadership to succeed in each game we set.