| | |
| --- | --- |
| Event Date | 27 May 2014 |
| Customer | Feel Younger |
| Category | Group Meetings |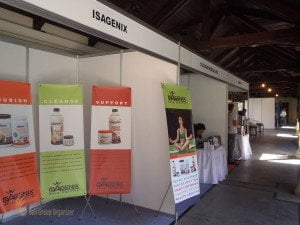 Feel Younger Summit 2014 Group Event History
Feel Younger Summit 2014 is a healthy and wellness seminar on May 27, 2014, at Bali Tanah Lot Pan Pacific Nirwana Bali. Two hundred fifty people attended this event. The lecture went over without a hitch in the balmy atmosphere of paradise. Furthermore, They have invited professional speakers to provide courses, learning, and training. Shannan Ponton (The Biggest TV Host and Global Health and wellness Expert), Dr. Jenny Brockis, and Dr. Thomas Lodi are on the panel.
Bali Group Organizer feels proud to be a part of the event productions that ensure the event's success. Feel Younger Summit 2014 is one of our customers who successfully conducted the group seminar. This event has also become one of our 2014 group references for your consideration while using our services.
Seminar
They held a seminar in a comfortable meeting room with a complete production event. The seminar ran smoothly according to the agenda, with a coffee break in the middle of the event.
Exhibition
Aside from seminars, they also host exhibitions to promote health products such as medicines, particularly herbs. The exhibition space is located on the way to the conference room. As a result, each participant can experience all of the health-related displays in this exhibition.