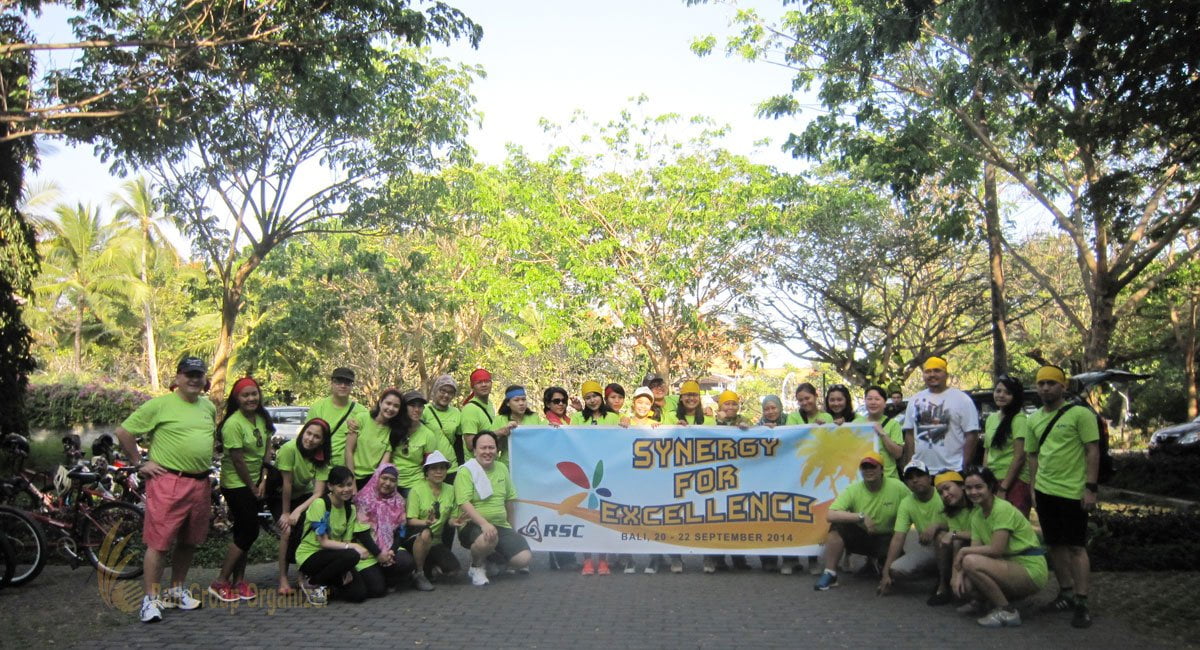 | | |
| --- | --- |
| Event Date | 20 September 2014 |
| Customer | PT Rajawali Swiber Cakrawala |
| Category | Incentive Travel |
PT Rajawali Swiber Cakrawala Group Event History
PT Rajawali Swiber Cakrawala (RSC) is a world-class provider of integrated construction and support services for offshore construction. It is about services such as exploration, procurement, installation, and construction (EPIC). Furthermore, they have come to Bali with 31 office employees on an incentive vacation. Meanwhile, Bali Group Organizer, one of Bali's best event organizers, organizes the spectacular Cycling Treasure Hunt Team Building Games. On September 20, 2014, this event occurred in Nusa Dua, Bali. It was accomplished with thrilling experiences for all players who participated in the demanding games in the luxury resort region of Nusa Dua.
In addition, we immersed them in the great experience of cycling around the premier resort area. They have some tasks to complete in this activity. However, they must find the hidden treasure troves along the way. In addition, we bring them to the Pasifika Museum for cultural education through the museum. PT Rajawali Swiber Cakrawala is one of our satisfied customers, and it has also become one of our group references in 2014.
Treasure Hunt Starting
We began this team-building activity with a fun game to get everyone warmed up and motivated. Meanwhile, our game master split the group into small groups and distributed clues. Start playing games.
Cycling Adventure and Discover Treasure Trove
This is a fascinating pastime for finding hidden goodies along the bike path. Participants begin paddling their bikes and exploring the lovely cycling trail in Nusa Dua Bali's five-star resort region. They must locate it while holding on to the hint provided by our game master.
Pacifika Museum Exploration
The last goal is to learn about culture and art history while exploring Museum Pasifika. In this museum, they discovered works of art by world-class painters. The final task in this museum courtyard has to be completed next.