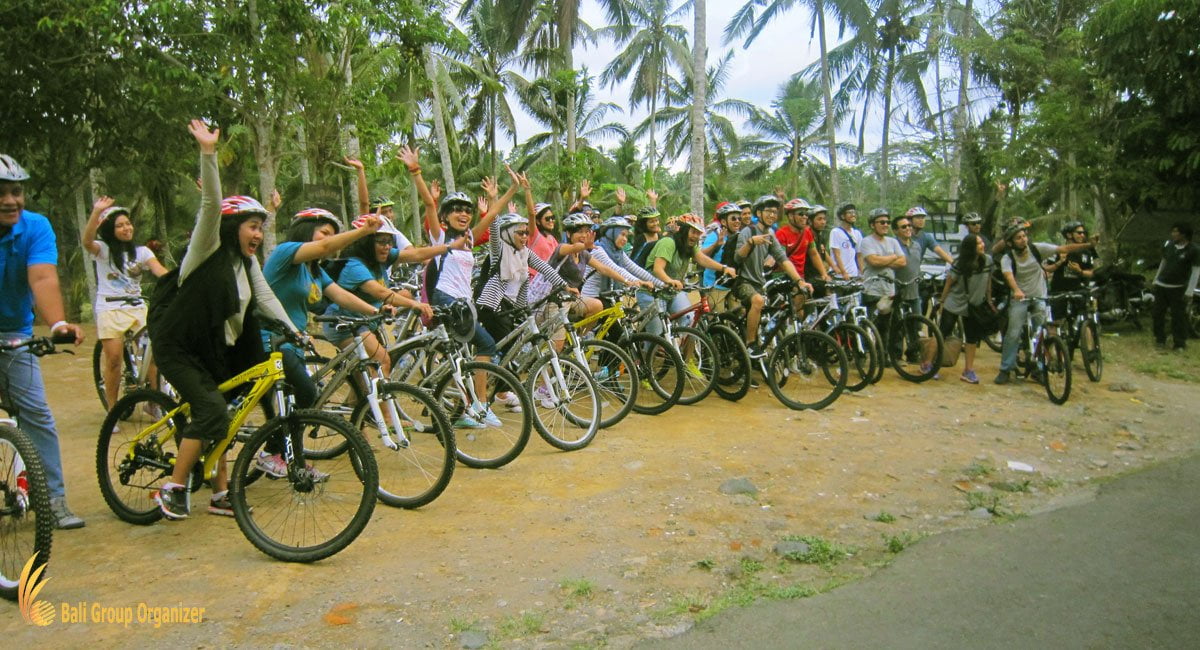 | | |
| --- | --- |
| Event Date | 13 – 15 November 2015 |
| Customer | Sodexo Indonesia |
| Category | Incentive Travel |
Group Event History
Sodexo Indonesia is a domestic corporate company under the Sodexo Group, with a local office in Jakarta. They visited Bali in November 2015 with 45 employees, including the manager, and thoroughly enjoyed the Bali Incentive Tours program. This incentive trip lasted two nights and three days and included appealing and engaging activities designed to be fun, educational, and leisurely. This group is our first Sodexo Indonesia customer and a group reference 2015 for other corporations looking to go to Bali for Incentive Travel Business. You may also check our previous group's successful management with 100% satisfaction.
DAY 1: ARRIVAL – CYCLING ADVENTURES
That day was an excellent day to kick off the itinerary of Bali Incentive Tours. They appreciate the amazing Cycling Adventures that take them through the picturesque rice paddies, quaint villages, and Ubud Monkey Forest. The group members liked the experiences while discovering the beauty of the Ubud ambiance. We encourage them to finish the vacation today by visiting Ubud Monkey Forest. After that, we drop them off at Jimbaran Beach for a romantic seafood meal.
DAY 2: BALI RAFTING AND TANAH LOT SUNSET TOUR
We offer exciting opportunities to explore the gorgeous Ayung River, which has three levels of rapids and stretches over eight kilometers. White Water Rafting is an excellent water experience for them to renew their minds while having fun. They can explore the challenging river rapids, splash water from the waterfall, and discover the stunning natural beauty along the rafting route. Meanwhile, the Tanah Lot Sunset Tour is the next stop on the tourist itinerary. They go to various exciting sights, including a secret Hindu Temple built on a cliff surrounded by seawater.
DAY 3: LEAVING BALI ISLAND
This is their final day on the island, and they have plenty of time to enjoy it before departing. We allow them to shop at Kuta's well-known retail malls. We drop them off at the airport to conclude our services. We hope these travels will be remembered fondly and we can serve them again.