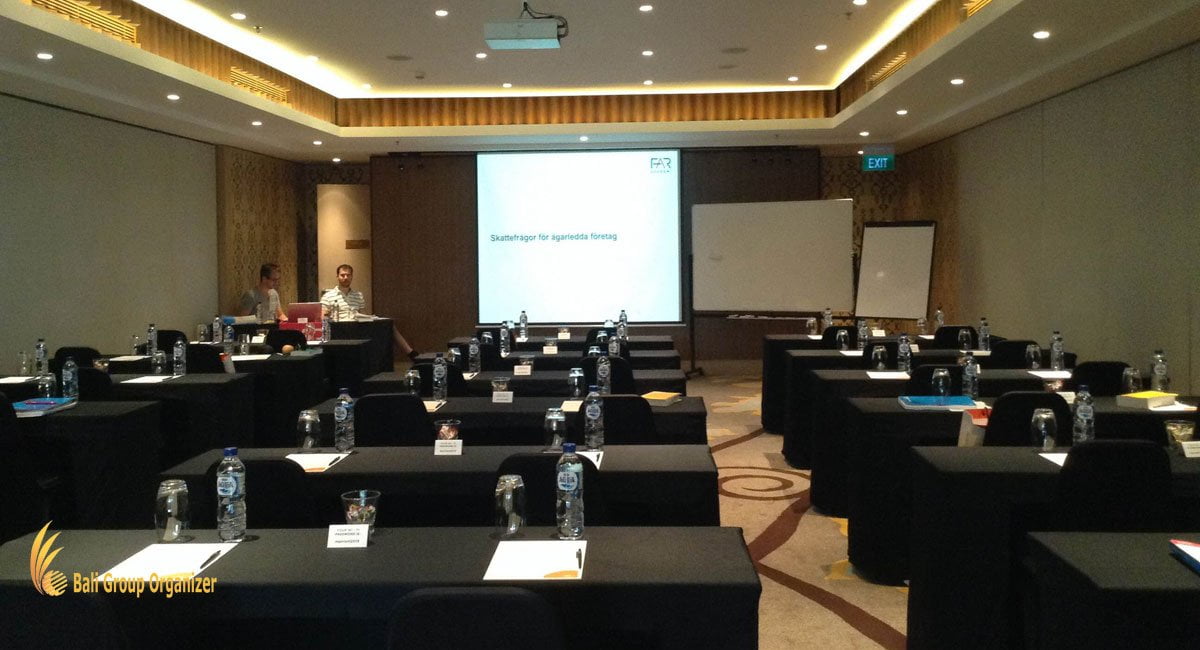 | | |
| --- | --- |
| Event Date | 07 – 14 November 2015 |
| Customer | Far Academy Sweden |
| Category | Incentive Travel |
Far Academy Sweden Group Event History
Far Academy Sweden and 35 students had traveled to Bali for a meeting and leisure activities. They have planned a unique Bali Meeting and Tours program for one week in November 2015 in Bali. Bali Group Organizer has arranged the transportation, a Bali Land Tour, and a special farewell supper. The majority of the group members are visiting Bali for the first time. We also effectively take them to explore and enjoy more of Bali island. Our team greeted them at the airport when they arrived. Afterward, we drop them off at the Courtyard Seminyak Hotel and then overnight stay.
This group event is one of our customers with positive experiences. Therefore, we put this group event as a reference in 2015 that could be useful for you before employing our services.
Far Academy Sweden on Bali Meetings and Tours
Bali Group Organizer, a reputable event organizer in Bali, has successfully combined meeting and tour activities for them. They organize the accommodation directly, while the Bali Group Organizer handles transportation and sightseeing. Each day of the meeting has gone off without a hitch. It included a one-day tour to Ubud, which was fantastic because the group participants appeared to be having a good time. Apart from meetings and tours, they don't do much during their stay because all goals are set through the meeting arrangement. We hope to serve them better on their next visit to this Paradise Island.