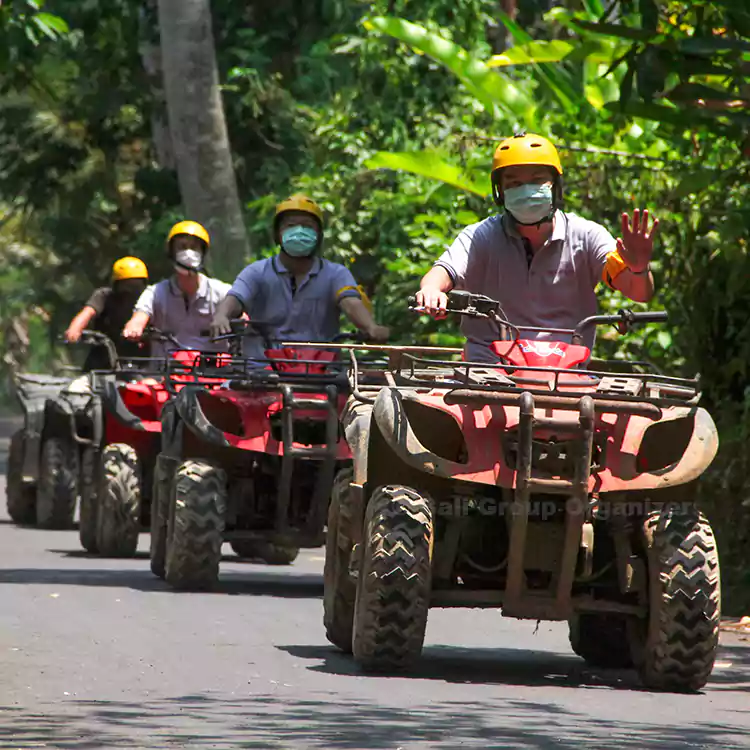 Experience the Thrill of Bali Adventure Activities
Are you ready to take your Bali vacation to the next level? Bali Adventure Activities, in partnership with Bali Group Organizer, invites you to embark on thrilling adventures that will leave you with lasting memories. Our carefully curated selection of activities caters to a wide range of preferences, ensuring everyone in your group finds their ideal adventure.
Unmatched Adventure Variety
From the adrenaline-pumping rush of white-water rafting to the serenity of horseback riding along pristine beaches, Bali Adventure Activities offer something for everyone. We understand that safety is paramount, so we partner with reputable adventure operators known for their commitment to your well-being.
Our team's local knowledge and expertise ensure that your Bali adventure is not only exhilarating but also filled with cultural insights, making each moment of your journey meaningful. Whether you're exploring the ocean's depths on a submarine expedition, exploring lush landscapes on an ATV, or discovering the underwater world through diving, Bali Adventure Activities promises unforgettable experiences for your group.
Explore Bali's diverse landscapes, embrace adventure, and create cherished memories with Bali Adventure Activities. Contact us today to tailor your group's experience and immerse yourselves in the best Bali offers!
Why Choose Bali Group Organizer to Book Bali Adventure Activities?
Safety First: Your safety is our priority. We collaborate with established adventure operators renowned for their safety standards, professional guides, and well-maintained equipment.
Expert Selection: With our extensive experience, we meticulously choose adventure providers, guaranteeing you the best experiences Bali offers.
Tailored Experiences: No two adventure seekers are alike. We customize your itinerary based on your group's preferences, ensuring a memorable and personalized adventure.
Local Insight: Our experienced local guides will take you on thrilling journeys and share their insights into Bali's culture, history, and natural beauty.
Top-Rated Adventures: Explore Bali's best adventures, from heart-pounding white-water rafting to serene horseback rides and mesmerizing underwater explorations.