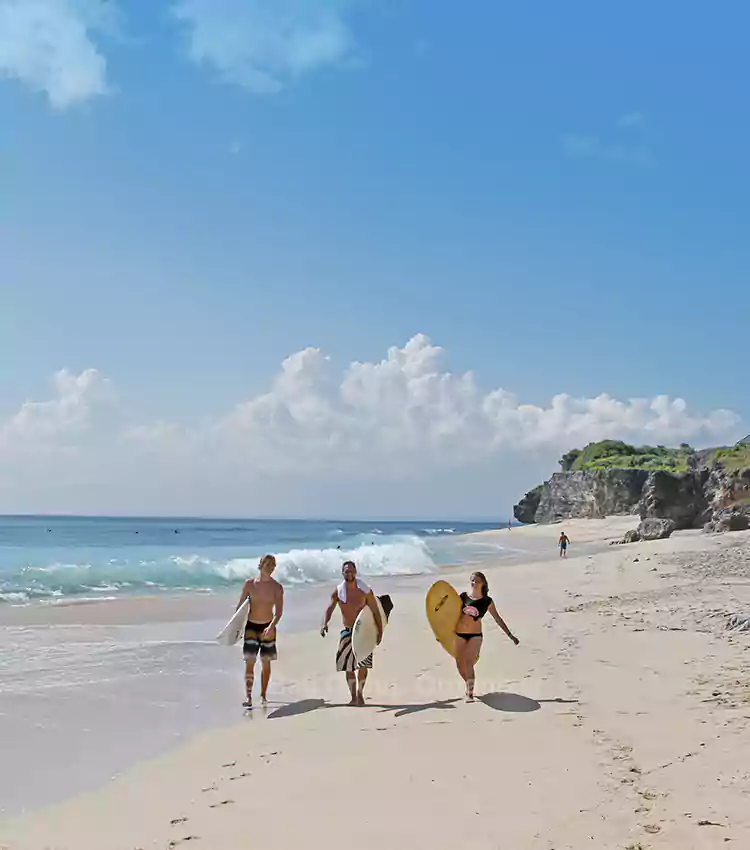 With Bali Group Organizer, you can experience the pinnacle of Bali Incentive Group pleasure. Exhilarating tours, adventures, team building, relaxation, spa pampering, and the freedom of free and easy exploration are all part of our exclusive comprehensive leisure programs.
Immerse your group in the enchantment of Bali with our carefully chosen incentive group leisure activities. Take part in captivating tours that highlight the island's cultural diversity. You can also go on exhilarating team-bonding experiences and enjoy sheer relaxation at exquisite spas. Our comprehensive team-building activities foster camaraderie and collaboration among members of your organization.
Enhance your corporate incentive vacation with leisure alternatives carefully designed by the Bali Group Organizer. Our intensive complete leisure programs effortlessly combine group pleasure and professional growth.
Enjoy exciting team-building activities, relax with spa treatments, and discover the island's natural beauty. The incentive group leisure trip is waiting for you.
Participants can customize their experience with our "free and easy" options, whether they seek more adventure or tranquility. We create unique Bali Incentive Group experiences where every minute celebrates leisure and togetherness at Bali Group Organizer. Discover the true spirit of group leisure amid Bali's natural beauty and cultural marvels.