Find all tourist are through Bali Map
Bali Map provides tourist information center on Bali island including tourist places, tourist destination and other tourist attractions. Bali Island is a small beautiful island situated among thousands of Indonesian archipelagos.  warm and tropical island makes it as one of the most favourite tourist destinations in the world. Geographically, Bali Island is divided into two regions those are north and south part. Those places are hold hills and mountain separate both these regions. Bali Group Organizer is delighted to provide a Map with details interesting points which you can discover on this page.
What the area covers on the Bali map
You can also find other detail maps covering several regions in this island.  The most tourist area is covers on the maps such as Denpasar City Map, Sanur Map, Kuta Map, Legian and Seminyak Map, Nusa Dua Map and Ubud Map. Also, you can discover the details tourist information through the Map from the west area. There are Gilimanuk until east area of Karangasem. We have pointed out tourist places and tourist destination to facilitate you to find the place where you want to go on the island.
Tourist Information Center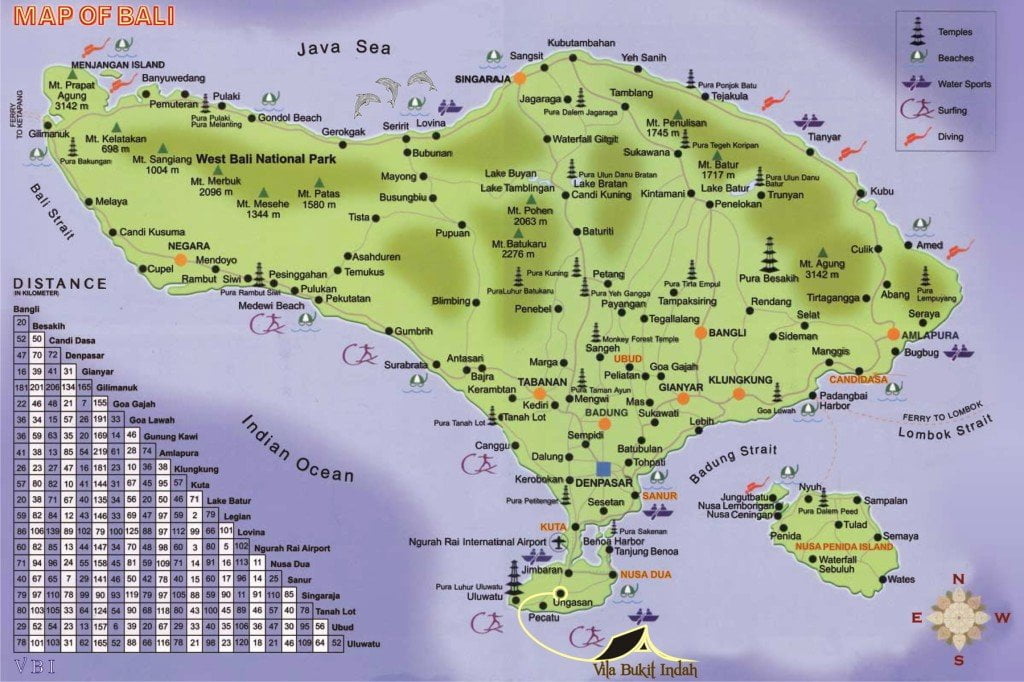 We are proud to share you other tourist maps in Bali that you can explore through the following page link:
Another Services
Bali event organizer Services and Products
Student Trip and CSR program, instead of Bali map