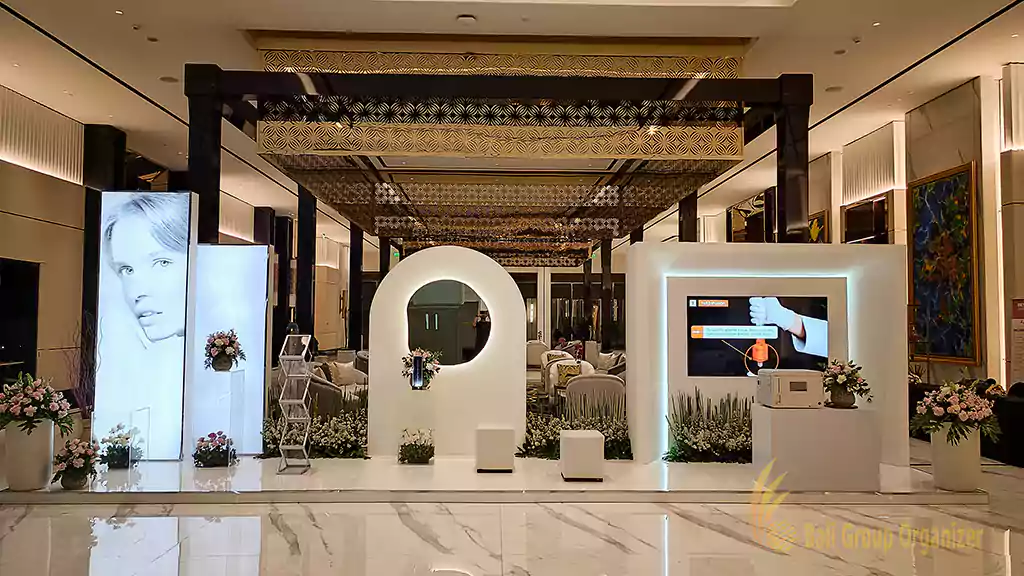 | | |
| --- | --- |
| Event Date | 05 -06 November 2023 |
| Customer | CG Bio Inc. |
| Category | Conference |
CG Bio Inc. Group Event
CGBIO's Global Gathering: Elevating Healthcare Solutions in Bali
CGBIO Inc., a renowned worldwide healthcare provider, selected Bali as the venue for their groundbreaking event, the CG Bio Conference. Held at the prestigious Intercontinental Resort Bali on November 5–6, 2023. It was an international assembly of innovators aimed at enhancing the quality of life by exploring cutting-edge solutions for spinal disorders and wound management. CG Bio Inc.'s commitment to innovation and research positioned it as a leading manufacturer and distributor of allografts, synthetic bone grafts, spinal implants, GMP-grade growth factors, and total wound care solutions.
Elevating the Experience: Exceptional Event Production Services
Bali Group Organizer took pride in providing exceptional event production services to CGBIO. We ensured their conference ran seamlessly. One of the standout features was the meticulously crafted booth. It showcased CGBIO's innovative healthcare solutions. The booth, designed to captivate attendees, provided an immersive experience. It allows participants to interact with the products and gain valuable insights. Additionally, a vibrant and engaging photo wall was set up, capturing the spirit of the conference and creating lasting memories for the attendees. Bali Group Organizer's attention to detail and creativity elevated the overall event experience, leaving a lasting impression on CGBIO and its esteemed guests.