| | |
| --- | --- |
| Event Date | 28 – 30 November 2018 |
| Customer | Google Pay Asia |
| Category | Incentive Travel |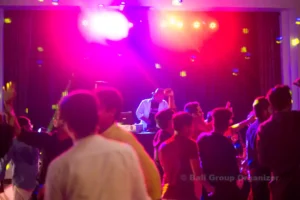 Google Pay Asia Group Event History
Google Pay Asia Experienced has given the trust to the Bali Group Organizer to arrange an incentive tour to Bali for staff and management. Furthermore, we designed their incentive program with various outdoor activities, making them very happy. We and our experienced team provided the best service to the group from Google Pay Asia during an incentive visit to Bali. In addition, we have offered the favorite choice activities for group events such as ATV ride adventure, water sport, and VW Safari Treasure Hunt. Thus, all participants have taken part in and enjoyed these activities. Likewise, our incentive trip was closed with a gala dinner at a resort in the Nusa Dua Bali.
As one of the leading event planners in Bali, the Bali Group Organizer has prepared activities as a whole, from the agenda, activities, and personnel to safety and comfort factors. So, all moves from Google Pay Asia can run smoothly and successfully. This proves that big companies like Google have given us complete trust in managing their events.
Airport Pickup Service
The airport pickup service has been running smoothly without the slightest obstacle. Despite their partial arrival, we have successfully brought all participants to the hotel. Furthermore, we provide a welcoming dinner in Sanur with a beautiful beach ambiance. Likewise, an acoustic band accompanies the evening program and adds to the warm atmosphere of the dinner. We closed the evening program by taking them back to the hotel.
Offsite Activities by Google Pay Asia
We are proud to have provided various popular offsite activities in Bali for an incentive tour to Bali. The offsite activities have given them many memories because they were fascinating. Furthermore, Bali Group Organizer has provided them with three exciting activities: ATV Ride Adventure, Water Sports, and VW Safari Treasure Hunt. Each activity has provided its challenges as well as an exciting experience. All of the above activities are carried out after a morning meeting session. Next, the gala dinner with the choice of entertainment accompanied their night together in Bali.
Farewell Transfer out to the Airport
This short incentive tour to Bali is closed with transportation services back to the airport. We have provided various vehicles with full AC to accommodate participants according to their flight schedules. So, this is our incredible experience with Google Pay Asia, and we thank you for this great trust. Hopefully, we can serve other groups from Google in the future.