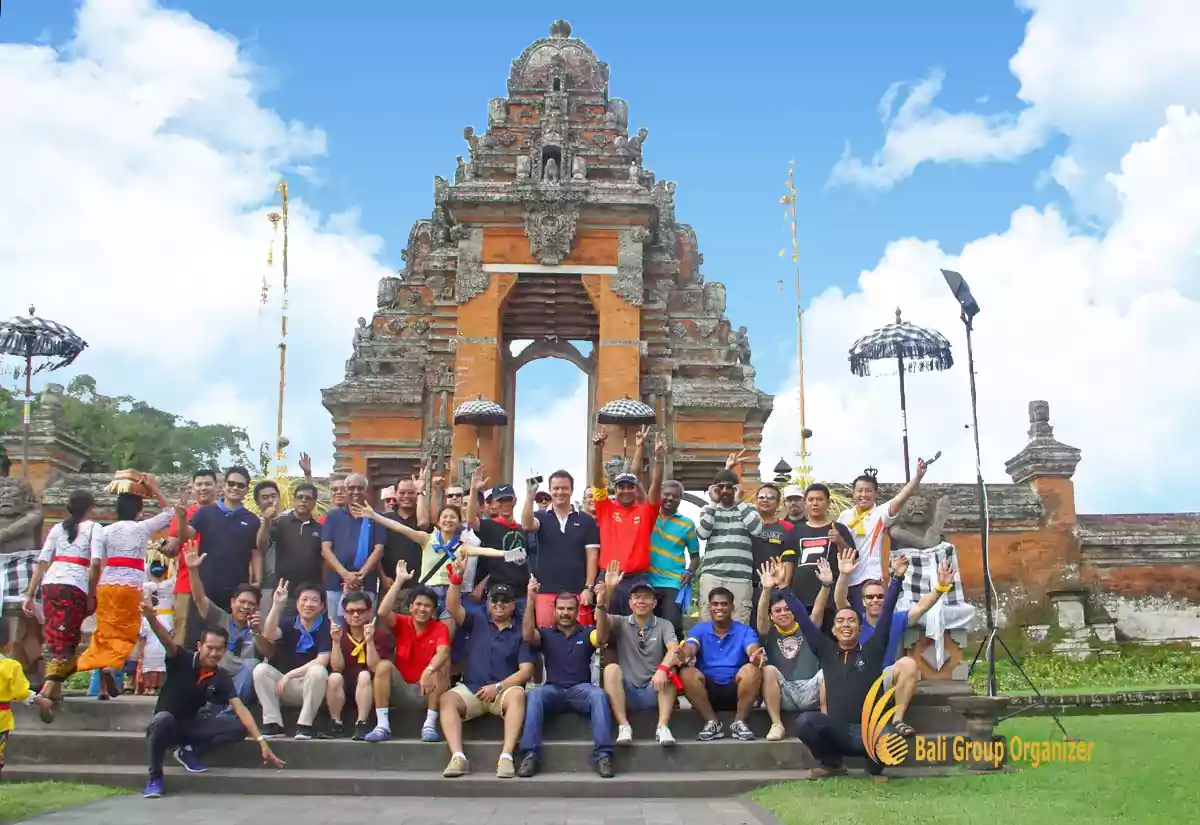 | | |
| --- | --- |
| Event Date | 02 March 2016 |
| Customer | KONE Pte LTD |
| Category | Incentive Travel |
KONE Group Event History
KONE Pte LTD Singapore sent a group of 35 employees to Bali for an incentive trip. They have delegated the task of organizing an offsite event outside their meeting schedule to the Bali Group Organizer. We are proud because they trusted us to create a unique team-building exercise.
Meanwhile, our creative team created a treasure hunt activity that utilizes legendary Volkswagen vehicles. This event is known as the Bali Village VW Safari Treasure Hunt. This is because they trek across the countryside to learn about Balinese culture. Aside from that, we stop at several interesting points to give them a chance to take photos or play games. This activity significantly impacts them by allowing them to have fun, learn, tour, and challenge themselves.
Meeting and Ice-breaking
We began our activity with a warm-up session after finishing the meeting. Our Game Master entertains them with a few short games to warm them up and add excitement to the safari.
Team Building Challenge – Sangeh Mongkey Forest
The KONE group began their safari by exploring the countryside and paddy fields in VW Safari Cars. Sangeh Monkey Forest is the first stop. A little tropical forest in northern Denpasar that is home to a colony of monkeys. We've created several games in this area. Each group must finish to receive a score and continue on the journey.
Traditional Village and Visit a Traditional House
The following unusual activity is a visit to a conventional Balinese village. We stopped at a traditional house and talked with locals who were also homeowners. Our game master issues a one-of-a-kind challenge to each participant. Before going on this voyage, they must first learn about Balinese culture.
Visit a Hindu Temple
The safari group moved on to a Hindu temple with a fish pond surrounding it. Mengwi's royal temple is vast in size and has a magnificent Balinese design. To accomplish this activity, each group must complete a challenge.
If you are interested in participating in such activities, please do not hesitate to contact our team. We will tailor your incentive trip itinerary to your specific requirements.