Astra Zeneca Experience Bedugul Bali Treetop Adventure Face to Fair Team Building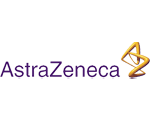 Astra Zeneca is a global research based bio-pharmaceutical company. The branch company in Jakarta has sent the entire staff to Bali for meetings and take outdoor activities. It is because, they can refresh and motivate each employee to win the high global competition marketing. Meanwhile, Bali Group Organizer has been trusted to organize an exclusive Team Building Program. The theme of team building is Face to Fair conducted at Bali Treetop Adventure Botanical Garden in Bedugul. We have designed our fantastic games combined with Treetop Adventure Park. It make them very exciting, full of challenges, leading on each sector, high competition, facing to fair and achieving goals. Astra Zeneca is one of our customers that has arranged successfully and it is also become our group references 2014 for your consideration to use our services.
19 January 2014
Astra Zeneca Group Photos on Bali Treetop Adventure
Group Arrival
Astra Zeneca Group arrives at 09.00 am after having long trips from Nusa Dua lead by our team. We welcome them with our hospitality and served coffee break with Balinese homemade pastry.
Ice Breaking
Ice Breaking Session is starting the group event to warm up each of group participant. It is because the weather in Botanical Garden relative cool and they need to wake them up with several attractive games lead by our game master
Games Session
We encourage them to join with our fantastic games on Team Building Programs. Our games are well designed to meet the group theme and objective that everyone must able to face their fair.
Treetop Adventure Park
The top of games we provide to them is Treetop Adventure Park, where they have a lot of opportunities to join with 5 circuits with 72 challenges includes flying fox, monkey track, Tarzan jump, Railway Bridge, giant step, uphill fishing net, parrot ladder and much more.
Debriefing Session
We take the conclusions of all activities done of the day on debriefing session and giving some message to them how to get the win and achieve the goals.
You can Discover Other Group References 2014
Another Services
Bali event organizer Services and Products
Student Trip and CSR program