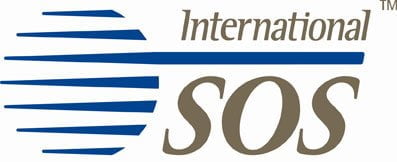 International SOS Bali has been established in 1985 by offering a full range of assistance services to corporations and individuals. Our clients include organisations with operations in Indonesia: energy, mining and large-scale construction, finance, banking and insurance trading, NGO, retail, and travel and tourism. Individual members include expatriates and their families and local employees.
International SOS Assistance Center and Services
Our assistance centers are staffed with medical, security, and logistics experts to coordinate assistance and evacuations for our clients. In 2008, we handled over 70,000 cases and conducted over 400 evacuations. During the civil unrest in Indonesia in May 1998, we supported the safe evacuation of 4,000 individuals. Our team has extensive crisis management experience, having managed evacuations for the two Bali bombings (2002 and 2005), the Marriott hotel bombing (2003), the Australian Embassy bombing (2004), the Aceh tsunami (2004), the Yogyakarta earthquake (2006), the plane crash in Yogyakarta (2007) and the Jakarta hotel bombings (2009). International SOS is one of the recommended hospitals in Bali for you when you are having medical treatment or any medical emergency needed.
International SOS Medical Services in Indonesia
More than 500,000 Indonesian and blue chip clients entrust us to manage their hospital healthcare benefits. We take care of individual and corporate health administration services and reporting for treatment at third-party hospitals and medical facilities. We also provide medical and travel assistance as well as concierge services for platinum credit card holders. SOS Medika Bali clinic provides comprehensive primary care and emergency medical assistance on a 24/7 basis. The clinic is open for fee-for-service basis. The clinic provides services to residents, both local and expatriate, as well as tourists and travelers in Bali. We have General Practitioners and dentist practicing within the clinic, and access to a range of specialists on call and to expatriate doctor's medical advice by phone through our Assistance Center. We operate in accordance with international standards of medical care and are equipped with a laboratory, x-ray facilities and in-house pharmacy.
Our services include:
Family doctor consultations
Emergency room services
Observation rooms for short-term admission
Dental services
Psychology services
Home visits
A range of on call specialist consultations
Laboratory and diagnostic services in-house
Radiology services
Pharmacy services
Medical and minor surgical procedures and treatment
Post-natal and well-baby care
Well-woman services
Complete range of vaccination services
Travel health and safety assistance
Health checks and screening
Medical referrals through our preferred providers network
Japanese language assistance
First aid training
Health talks
Highly-trained medical teams are on standby at all times, giving you peace of mind and access to the best possible care
Emergency care services include:
Fully-equipped emergency room
Emergency team and ambulance on standby 24/7
Emergency medical evacuations/repatriations
International SOS Bali and Indonesia
Bali Office
SOS Medika Klinik Bali
Jalan Bypass Ngurah Rai 505 X
Kuta, Bali
Indonesia 80221
Tel: +62 361 710 544
Balikpapan Office
Jalan Pupuk Raya No. 54
Balikpapan, Kalimantan Timur
Tel: +62 542 765-966
Fax: +62 542 764-237
Jakarta Office
Jl. Rambu No.17
Cipete Selatan, Antasari
Jakarta Selatan 12410
Tel: +62 21 750-5973
Fax: +62 21 750-6002
Another Services
Bali event organizer Services and Products
Student Trip and CSR program