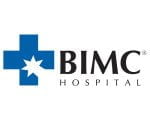 BIMC Hospital Bali is one of the biggest private hospitals in Bali and provides international medical treatment services. BIMC, or Bali International Medical Center, is under the BIMC HOSPITAL Group and delivers international standards of care for residents and tourists in Bali while establishing the island as a world-class medical tourism destination. The hospital provides many comprehensive services performed by specially trained medical teams in two dedicated Kuta and Nusa Dua facilities. Hospital general practitioners (GPs) are professionally trained in family medicine (one-to-one relationships, patient-doctor), emergency medicine, and hospital-based doctors who are specifically trained to coordinate inpatient care.
Highly Recommended for tourists
This hospital is recognized as the only preferred healthcare provider in Indonesia by the International Assistance Group (IAG). The BIMC Hospital Group goes above and beyond to accommodate patients' needs, driven by ambition for excellence and passion for care. It is one of our recommended hospitals in Bali for our customers when they need hospitalization or medical treatment.
BIMC Hospital, Bali International Medical Center
On July 27th, 1998, with only ten staff, BIMC Hospital opened its doors in a modest building. With a growing number of clients, three consultation rooms and two observation beds were insufficient. Needing a larger and more comprehensive facility, a four-storey building was built in 2005 in the Simpang Siur area of Kuta. In 2007, BIMC Hospital took another large step by securing its official license as a fully accredited hospital.
New extension at Nusa Dua Tourist area
In 2010, BIMC Hospital affirmed its position in the medical tourism industry. Therefore, a new hospital was built in 2012 in Nusa Dua, which now offers visitors dialysis treatments with spa services, surgical and non-surgical cosmetic treatments, and dental care. After 14 years of operation, BIMC Hospital has helped up to 200,000 patients. Furthermore, BIMC Hospital is recognized as Indonesia's only preferred healthcare provider by the International Assistance Group (IAG) and a preferred partner of Australian Oil & Gas (AOG).
The hospital provides many comprehensive services performed by a specially trained medical team in two facilities located in Kuta and Nusa Dua. The hospital continually updates its facilities and staff qualification process to meet international and Indonesian standards. The Chief Medical Director, Dr. Donna Moniaga, oversees a dedicated team of professionals from Australia, the USA, the UK, Indonesia, Japan, New Zealand, and Sweden, ready to assist patients 24 hours a day. Patients can rest assured that they receive the best care in Bali, equipped with ultra-modern medical technology.
How the performance of the Hospital at Nusa Dua
In improving the quality of healthcare services in Bali, it applies values that prioritize patient safety, quality information for patients, and proper medical records. Besides providing a comfortable patient's family area, the hospital also allows second opinions on CT scan readings and makes follow-up calls to patients to appreciate tthemmore.
BIMC HOSPITAL BALI LOCATION ADDRESS
Address
Jalan Bypass Ngurah Rai 100X Kuta 80361, Bali, Indonesia
Telephone

(+62 361) 761263




(+62 361) 3003911

Fax
(+62 361) 764345
Email
info@bimcbali.com
| | |
| --- | --- |
| Address | Kawasan BTDC Blok D Nusa Dua 80363, Bali, Indonesia |
| Telephone | (+62 361) 3000 911 |
| Fax | (+62 361) 3001 150 |
| Email | nusadua@bimcbali.com |
Another service
Bali event organizer Services and Products
Student Trip and CSR program, instead of BIMC hospital Bali