Bali meetings and conferences are part of the primary service at the Bali Group Organizer with more than 25 years of experience. With Bali Group Organizer's experienced solutions for meetings, seminars, and conferences in Bali, you will experience the pinnacle of expertise and creativity. Our professional team specializes in making your idea a reality, delivering smooth and impactful events. Our services combine effortlessly with the island's natural beauty and dynamic culture, thanks to a profound appreciation of Bali's distinctive appeal.
We can accommodate everything from small board meetings to large-scale conferences. Our comprehensive services include venue selection, cutting-edge technology, rigorous preparation, and faultless execution. You can count on us to offer extraordinary experiences that exceed your expectations. Choose Bali Group Organizer for unrivaled brilliance in elevating your gatherings with the enchantment of Bali. Contact us to create special Bali meetings, conferences, and seminars that will be remembered.
Meetings with trade and professional associations, as well as other groups, to market and discuss services such as meetings, conferences, conventions, seminars, and trade exhibits.

Meetings with sponsors and organizing committees to plan the scope and format of events, set budgets, and monitor administrative procedures and event progress.

Accommodations, transportation, conferences and other facilities, catering, signage, displays, translations, special needs requirements, audio visual equipment, entertainments, printings, and security are all part of event service coordination.

Organize participant registration, create programming and promotional materials, and market events.

Organizing participatory entertainment and social gatherings.

Hiring, training, and overseeing all event support personnel.

To ensure compliance with required by laws.

Negotiating service contracts, approving supplier bills, keeping financial records, reviewing final invoicing provided to clients for events, and preparing reports.
Get a Quote
Please feel free to contact our team to get a quote for your event in Bali. Our team will be in touch with you soon.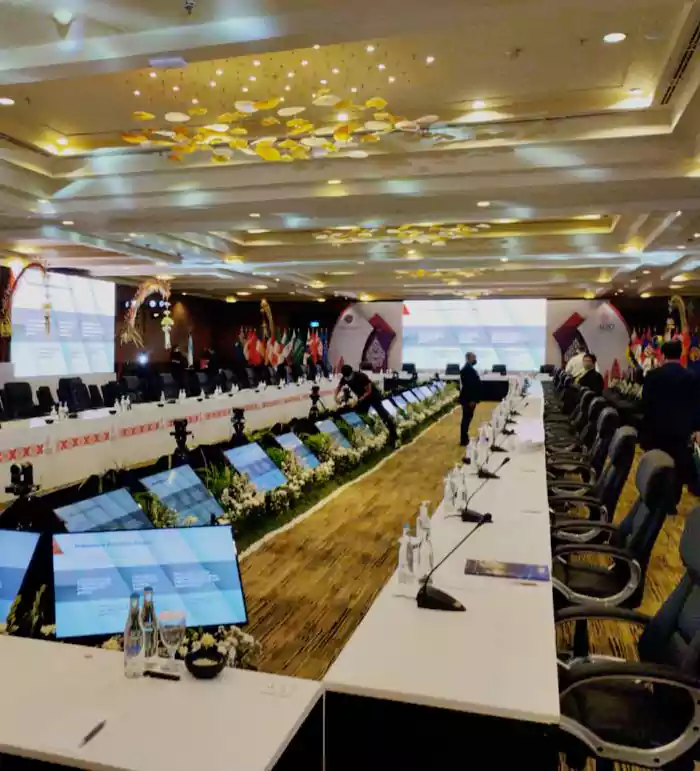 Logistic production for meeting and conference (including: invitation, manual/handouts, booklet/flyer/brochure, gifts)

Creative Concept for designing Backdrop, Staging and Decoration)

Transportation arrangement to Bali (Air, sea and land), including airport pick up

VIP with protocol arrangement

Transportation arrangement to venue (from a standard vehicle to a limo)

Accommodation reservation/arrangement

Function room arrangement (Ballroom and Breakout room)

Secretarial tasks handling

Registration and Hospitality Desk

Hi-Tech arrangement to support the event

Meeting/Conference program arrangement (including: Meeting Facilities, Food and Beverages)

Master of Ceremony and Security arrangement

Meeting/Conference Permit arrangement

Liaison Officer (LO)/expert Usher supply

Documentation arrangement (Photo and Video)

Tour planning for spouses

Theme Dinner, etc.