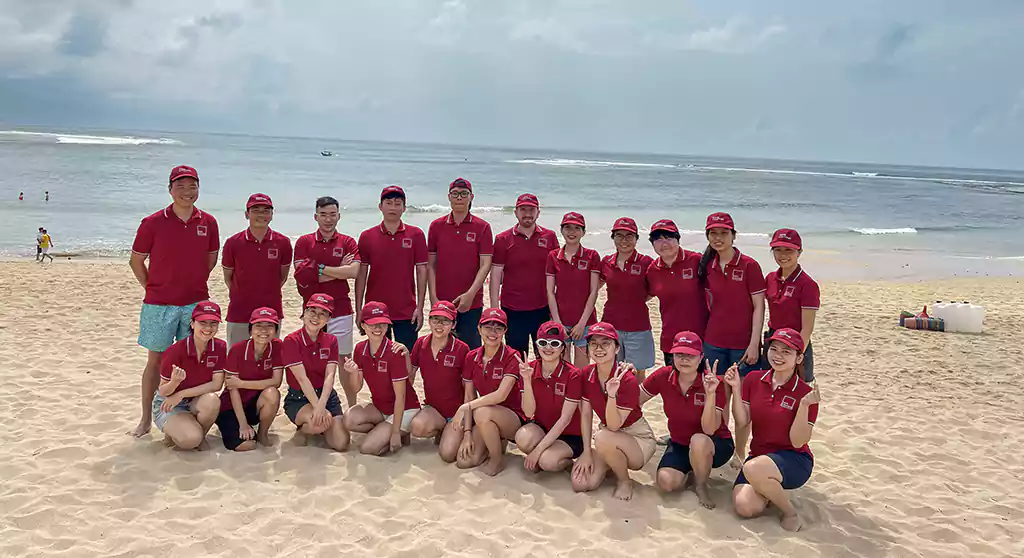 | | |
| --- | --- |
| Event Date | 07 October 2023 |
| Customer | Asia Counsel Group |
| Category | Team Building Activity |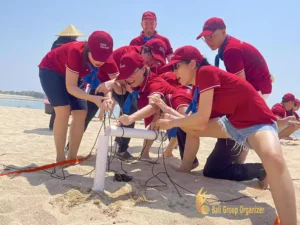 Asia Counsel Group Event
The latest journey by Asia Counsel Group provides an incredible opportunity for team-building in Bali. It combines interesting activities with the scenic charm of Bali's beaches. Asia Counsel Group set out for Bali Beach with 25 eager participants. They strongly desire to fortify team relationships to have a day full of life-changing experiences.
What did the Asia Counsel Group expect?
Asia Counsel Group, a company with deep Asian roots, envisioned a day that would not only promote teamwork but also leave a lasting impression. They expected a Bali Beach Team Building event that would resonate with their team, enhance communication, and bring joy through fun beach activities. Their primary goal was to create a memorable experience that would benefit their team dynamics and result in a successful event.
The Bali Beach Team Building Event
On the sunny morning of October 7, 2023, Asia Counsel Group gathered at the exquisite Ayodya Resort Bali. They are ready to embark on their Bali Beach team-building adventure. The event was meticulously planned to last for 4 hours. They also ensured that participants had ample time to engage in various team activities and enjoy the beauty of Bali's beaches.
Fun Beach Activities in Bali
The highlight of the day was the fun beach activities that Bali has to offer. From exciting beach games to team challenges, Asia Counsel Group had the opportunity to put their teamwork and problem-solving skills to the test. The event was structured to be both enjoyable and educational. Moreover, it provides a perfect balance of entertainment and learning.
What Asia Counsel Group Got
The Asia Counsel Group got more than they could have ever hoped for. They experienced a day filled with laughter, collaboration, and bonding. The carefully crafted team activities strengthened their team dynamics. It provided a unique platform for team members to get to know each other on a deeper level.
Moreover, the stunning location of Ayodya Resort Bali added a touch of luxury and serenity to the event. Also, the beautiful Bali beach served as a backdrop for their team-building activities, creating an atmosphere of relaxation and inspiration.
A Successful and Happy Experience
Asia Counsel Group's Bali Beach Team Building Event exceeded all expectations. Moreover, the participants left with a sense of accomplishment and an improved understanding of their colleagues. The smiles on their faces and the positive feedback reflected the success of the event.
In conclusion, Asia Counsel Group's Bali Beach Team Building event was a testament to the power of teamwork, fun beach activities in Bali, and the breathtaking beauty of the island. If you're seeking a remarkable way to enhance your team's unity and create lasting memories, this is an experience you should not miss.